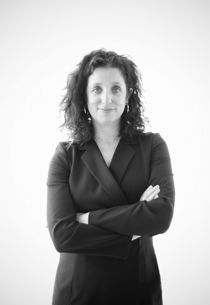 The University of Southern Indiana College of Liberal Arts and the USI Society for Arts and Humanities present the Community of Scholars lecture, "Art and Commerce: How Public Art Changed Indianapolis," by Dr. Lisa D. Freiman, at 7:30 p.m. Wednesday, September 11, in Mitchell Auditorium in the Health Professions Center. 
Freiman will discuss two recent major art projects in Indianapolis which engage the public and contribute to economic development: the natural expanses and aesthetic vistas of the 100 Acres: The Virginia B. Fairbanks Art & Nature Park and the aesthetic density and urban economics of Contemporary Art at the Alexander Hotel.
For 10 years Freiman served as senior curator and chair of the Department of Contemporary Art at the Indianapolis Museum of Art, directing large public art installations and cutting-edge exhibitions such as the recent retrospective of the work of Chinese artist Ai Wei Wei. 
She is well-known in the art world for discovering emerging artists and supporting established ones through curating major traveling exhibitions, acquisitions, and commissions. She has published many articles and catalogues, written four books on contemporary art, and commissioned the US American Pavilion at the 2011 Venice Biennale. 
She also served as juror for the second annual Sculpt EVV, USI's national outdoor sculpture exhibition. In July 2013, she became director of the Institute for Contemporary Art at the Virginia Commonwealth University. 
Freiman earned her doctorate and master's degrees in modern and contemporary art history from Emory University and holds a bachelor's degree in art history from Oberlin College. 
The lecture is free and open to the public. For more information, contact Dr. Hilary Braysmith, associate professor of art history, at 812/464-1740.