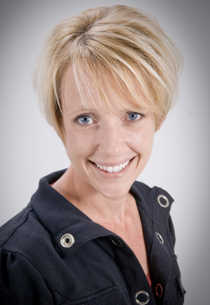 A new lecture series sponsored by the University of Southern Indiana's Student Development Programs asks featured speakers, "If this was your last time to address a group of students, what would you say?"
The first speaker in the series is Dr. Amie McKibban, assistant professor of psychology. She will present a "Last Lecture" at 6 p.m. Wednesday, February 19, in Kleymeyer Hall in the Liberal Arts Center (LA 0101). The lecture is free and open to the public.
McKibban will discuss joys, frustrations, and victories, culminating in an insightful and difficult look at lessons that have led to a rich and meaningful life and career.
Through her experiences as a triplet, college student, professor, feminist, and activist, she hopes to provide a talk that will allow those in attendance to reflect on their own lives and the lessons that can be learned.
A reception will follow in the McCutchan Art Center/Pace Galleries.
More Last Lectures are planned for fall 2014. For more information, contact Jenna Bartak, program coordinator in Student Development Programs, at 812-465-7167 or jbartak@usi.edu.