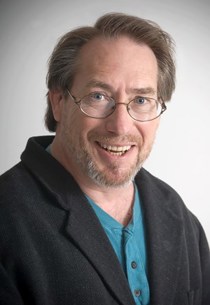 The University of Southern Indiana's College of Liberal Arts spring 2014 Faculty Colloquia continue Friday, March 21, with a lecture by Dr. Kevin Allton, associate professor of English, who will present, "Armed with Madness: Leonora Carrington and the Power of Myth" at 3:30 p.m. in Kleymeyer Hall.
Abstract: At the time of her death in 2011, Leonora Carrington's creative work in an astonishing variety of visual media and literary genres had conferred on her an almost mythical status. Her friend, the prestigious Mexican writer Elena Poniatowska, said Carrington was "the most beautiful sorceress," one whose vision of art as a power for the radical re-enchantment of the world makes her a challenging and revelatory figure.
The final colloquium for spring 2014 will be presented by Dr. Jessica Garcés Jensen, assistant professor of French, at 3:30 p.m. Friday, April 25, in Kleymeyer Hall. Her lecture is titled "Contemporary French Fiction and the Female Reproductive Experience."
Abstract: In the early 1990s, a number of commercially and critically-successful French writers began probing the lived experiences of the female reproductive body, tapping them for both creative inspiration and critical reflection, while expressing them through the voice of the reproductive subject. This presentation identifies key works within the ever-growing corpus Jensen refers to as "hysterographies" (literally "writings of the womb").
The colloquia are a free, public series of lectures featuring faculty research in the USI College of Liberal Arts. For more information, contact Dr. Melissa Stacer, assistant professor of criminal justice studies and coordinator of the colloquia, at mjstacer@usi.edu or 812-465-7089.