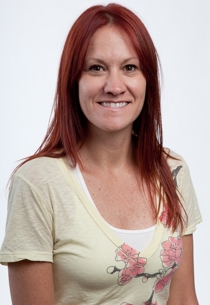 The University of Southern Indiana will hold a Commencement ceremony for graduate students at 6:30 p.m. on Friday, May 2 in the Physical Activities Center (PAC) on the USI campus.
Dr. Jill M. Chonody, associate professor with the School of Social Work at Indiana University Northwest, will deliver the Commencement address to the graduates.
She is a graduate of the University of Southern Indiana with a bachelor's degree in psychology and a master's degree in social work. Starting her career in social work and mental health, she worked as an outpatient psychotherapist with individuals, couples, and families. She also worked at Evansville Psychiatric Associates and Deaconess Cross Pointe and as an adjunct professor at the University of Southern Indiana, Oakland City University, and Ivy Tech Community College.
After obtaining her doctorate in social work from Florida State University in 2009, she began teaching at Temple University in Pittsburgh, Pennsylvania. She then spent three years teaching at the University of South Australia in Adelaide, Australia, where she is now research fellow for the School of Psychology, Social Work, and Social Policy. She also is an associate professor at Indiana University Northwest where she teaches research and practice courses.
Chonody has extensive research background with peer-reviewed publications over the last five years. Her new book, Community Art: Creative Approaches to Practice, is expected to be published this summer. Her community involvement includes the Community Visitor's Scheme in Adelaide, South Australia; East Falls Village; Student Awards Committee at Temple University; The University Community Collaboration of Philadelphia; Generational Appreciation Philadelphia; Southwestern Indiana Planning Group for HIV/AIDS; and the Knox County Association for Retarded Citizens.
She also has been involved with professional and academic associations including International Student Cultural Experience group; Graterford research subcommittee for the national Inside Out Exchange Program; research officer for The Best Day of My Life (So Far); and the Indiana Chapter of the National Association of Social Workers.
She lives in Greenwood, Indiana.
Chonody will receive the David L. Rice Alumni Achievement Award in recognition of her positive impact on social work in the region. The award, a crystal soaring eagle representing the University mascot, personifies the vision held by USI's first president, Dr. David L. Rice, of the potential of graduates from the University of Southern Indiana.
A reception for the graduates and their friends and families will follow the ceremony and will be held in University Center East.
The four Colleges at USI will conduct Commencement on May 3 according to this schedule:
College of Nursing and Health Professions, 9 a.m.
Pott College of Science, Engineering, and Education, noon
College of Liberal Arts, 3 p.m.
Romain College of Business and Division of Outreach and Engagement, 6 p.m.
Live video of each ceremony will be streamed in University Center East Conference Center (Rooms 2217-2220). The ceremonies also may be viewed online here.