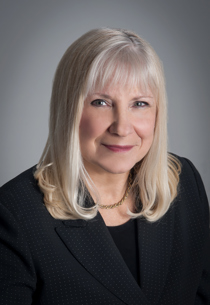 Joan deJong has accepted the position of assistant dean for the College of Liberal Arts at the University of Southern Indiana. The announcement was made by Michael Aakhus, dean of the College of Liberal Arts. deJong continues to serve as associate professor of art.
deJong earned a bachelor's degree from Indiana University and a Master of Fine Arts in design from Marywood University. She previously served the College of Liberal Arts as chair of the Art Department.
At USI, she successfully prepared the Art Department for accreditation to the National Association of Schools of Art and Design (NASAD). She also developed, proposed and implemented major curriculum revisions, which brought significant growth to design areas in the program.
"Joan deJong has been an outstanding member of the Art Department. She has served many years as the chair of the Art Department and was instrumental in the process of receiving NASAD certification. It was a great accomplishment," said Aakhus. "We are looking forward to now having her in an administrative position. We see her as a very valuable asset with the skills she has gained in the accreditation process."
deJong co-chaired the Art Gallery Committee, which led to the construction of the McCutchan Art Center Pace Galleries. She has served the university on the Faculty Senate; the Art Collections Committee; the USI Promotions Committee; and the Curriculum Committee, among others.
"I look forward to the new role as assistant dean and working with Dean Aakhus, Assistant Dean Dixon, and the faculty and staff in the College," said deJong. "I am especially interested in exploring collaborative projects and programs between departments and colleges as well as new and emerging technologies for both research and instructional purposes."
deJong is also an accomplished artist and designer. Her work has been displayed in numerous exhibitions and is part of several private and corporate collections.
The College of Liberal Arts is one of four colleges at the University of Southern Indiana. The College offers programs for undergraduate and graduate students in art, communications, English, history, performing arts, philosophy, political science and public administration, psychology, social work, the Center for Interdisciplinary Studies, world languages and cultures, and sociology, anthropology, and criminal justice studies.