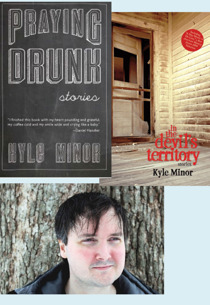 The spring 2015 RopeWalk Visiting Writers Reading Series will include free public masterclasses and readings by Kyle Minor, Ira Sukrungruang and Matthew Pitt at the University of Southern Indiana.
In addition to the masterclasses, each author will conduct a reading of their work in Traditions Lounge in University Center East, followed by a book signing. Publications by these authors are available at the USI Campus Store.
Kyle Minor - This event has been postphoned. A new date is TBD. Upcoming readers are still scheduled as planned.
Tuesday, February 3
"What Is a Story?" masterclass: 1:30-2:45 p.m., UC2207
Short story master Kyle Minor will lead this session on the many ways we think about, read and write the short story. Participants should bring a tablet and pen or keyboard for this session. 
Public reading and book signing: 3-4:15 p.m., Traditions Lounge, University Center East
Kyle Minor is author of two collections of stories:  In the Devil's Territory and Praying Drunk. He is the winner of the Iowa Review Prize for Short Fiction and the Tara M. Kroger Prize for Short Fiction, and is one of Random House's Best New Voices, and a three-time honoree in the Atlantic Monthly contest. His work appears online at Esquire, The Atlantic, Salon, and Tin House, and in print in The New York Times Book Review, The Southern Review, Best American Mystery Stories Twentysomething Essays by Twentysomething Writers, Forty Stories: New Voices from Harper Perennial and Best American Nonrequired Reading.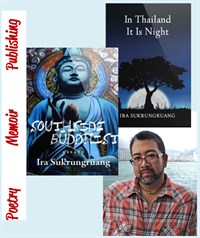 Ira Sukrungruang
Friday, February 13
"A Sequence of Thoughts Without Any Kind of Order" masterclass: 1-1:50 p.m., UC2207
This masterclass will explore probing and resisting our notions of genre in substance and shape.
Public reading and book signing: 3-4:00 p.m., Traditions Lounge, University Center East
Ira Sukrungruang is author of the memoirs Southside Buddhist and Talk Thai: The Adventures of Buddhist Boy, and the poetry collection In Thailand It Is Night. He is the coeditor of two anthologies on the topic of obesity:  What Are You Looking At? The First Fat Fiction Anthology and Scoot Over, Skinny: The Fat Nonfiction Anthology. He is the recipient of the New York Foundation for the Arts Fellowship in Nonfiction Literature, an Arts and Letters Fellowship, and the Emerging Writer Fellowship. His work has appeared in many literary journals, including Post Road, The Sun, and Creative Nonfiction. He is one of the founding editors of Sweet: A Literary Confection, and teaches in the MFA program at University of South Florida and the low-residency MFA program at City University in Hong Kong.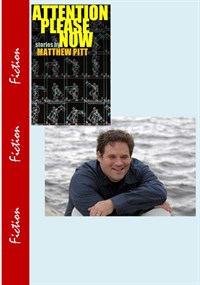 Matthew Pitt
Thursday, March 19
Masterclass topic TBA: 3-4:15 p.m., UC2207
Public reading and book signing: 4:30-5:45, Traditions Lounge, University Center East
Matthew Pitt is the author of Attention Please Now, winner of the Autumn House Fiction Prize and Late Night Library's Debut-litzer Prize. His stories have appeared in Oxford American, Epoch, Conjunctions, BOMB, The Cincinnati Review, The Southern Review, Best New American Voices and Everywhere Stories:  Short Fiction from a Small Planet, among many others. He has received honors and fellowships from The New York Times, Mississippi Arts Commission, Bronx Arts Council, and St. Louis Post-Dispatch. He is currently an assistant professor of English at Texas Christian University in Fort Worth, Texas, where he chairs the creative writing committee, and was selected as the department's Teacher of the Year. He is also on faculty at the 2015 Taos Summer Writers' Conference, editor of the journal Descant and associate editor of West Branch.
Presented by USI's College of Liberal Arts, the RopeWalk Visiting Writers Reading Series is made possible through the support of USI Society for Arts and Humanities and the Indiana Arts Commission.
For more information contact Nicole Reid at 812-464-1916 or nreid@usi.edu.