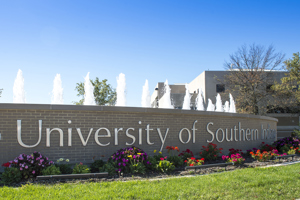 The Center for Excellence in Teaching and Learning (CETL) is collaborating with Online Learning, the Rice Library and Information Technology (IT) to offer several workshops that are open to USI faculty and staff. While many of the Get Ready! Teaching and Learning Workshops are geared towards faculty and provide them with tools and resources to enhance their students' learning experience, some workshops may also be of interest to staff.
Each workshop lasts 50 minutes and you may pick and choose those you find most relevant. Two concurrent workshops will be held during each time slot in different locations. Register online by clicking the green RSVP button in the upper right hand corner of the page. Sessions and descriptions are as follows:
Session One: 10 - 10:50 a.m.
Humanizing Online Learning with VoiceThread, presented by Online Learning
Location: Library Lab A

Creating engaging online courses is not easy. In many discussion-board based courses, students feel isolated and disconnected from their instructors and classmates. VoiceThread bridges the gaps in social presence typically found in online courses. In this workshop, faculty will learn how to establish a social presence and connect with their students using VoiceThread to improve course satisfaction and student learning.
IT Town Hall, presented by IT
Location: BE 0035

Information technology continues to change at a rapid rate. In this session, we will cover major initiatives being worked in IT, discuss how we see some of our main technologies evolving and answer whatever questions you may have.
Session Two: 11 - 11:50 a.m.
What's New at Rice Library, presented by Rice Library
Location: Library Lab A

Information access and library resources change rapidly, the Rice Library librarians are here to help you and your students navigate these changes. Learn ways to collaborate with the librarians to help your students succeed. Hear about new resources and services available to you and your students.
Student Engagement Starting with the First Day, presented by CETL
Location: BE 0035

Are you looking for ideas to motivate your students and initiate a positive rapport with them? This workshop is designed to help you prepare for and set a positive learning environment, starting with the first class. You will learn strategies for establishing an effective learning environment, communicating expectations and supporting student success.
Session Three: 12:30 - 1:20 p.m.
Q&A with Your Friendly Blackboard Team, presented by IT
Location: Library Lab A

The largest teaching tool on campus, the learning management system (LMS) continues to grow and evolve. This session will cover some of the new features in Blackboard Learn and the Blackboard Team will be on hand to answer any questions you may have.
Designing Assignments to Increase Students' Success, presented by CETL
Location: BE 0035

Learn how small changes to course assignments can help your students develop academic confidence. Explicit focus on how and why students are learning course content can benefit students who are unfamiliar with college success strategies by clarifying the learning and teaching processes.
 Session Four: 1:30 - 2:20 p.m.
What's Happening with Office365? Cloud Storage and More, presented by IT
Location: Library Lab A

Microsoft Office365 is continuously changing what capabilities we have at our desktop and on mobile devices. In this session we will look at some of the most important new features and tools, discuss how these may be useful to you and consider security concerns when working in the Cloud.
Come Zoom With Us!, presented by IT and Online Learning
Location: BE 0035

Join us for this interactive session to explore the wide variety of features the video collaboration Zoom can offer. Use it for interviews, office hours, guest speakers, group activities and much more.