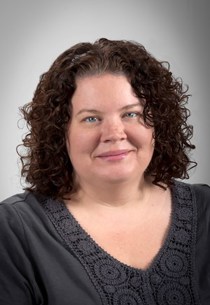 This shout-out comes from Laurie Berry
When I think of USI, Shannon comes to mind. She loves USI! I knew Shannon when she was a student. I have worked with her in several capacities over the years as well. Her passion and pride for USI are unmatched. 
She knows the value of USI, having been a student, support staff member, administrator and adjunct instructor. Shannon's students regularly stay in touch well beyond the time she is their instructor. You cannot walk across campus with Shannon and not see her engage with many people along the way – students, staff and faculty all know her. 
Shannon exudes enthusiasm! She is active in the USI and Evansville community. Shannon is an awesome brand ambassador because of her genuine love for USI.  
ScreaglePride shout-outs can be for an individual or an entire department or group. For more information or to send a shout-out, contact Angie O'Nan at amonan@usi.edu or 812-465-7005.