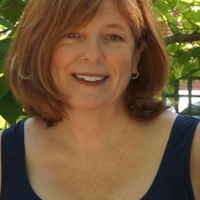 Whether it's brochures, posters, billboards or illume magazine, Amy's goal is to make the imagery pop. Amy has a great sense of humor and is quite fond of "witty banter."
What are the qualities of a good manager or leader
"You cannot copy a strategic asset like an employee - you can copy a machine or a process but you cannot copy a human. That's why the human component is the most valuable asset an organization has."
Dr. Jack Smothers
Connie Stambush, editor of illume Magazine, talks to President Linda Bennett about the significance of the upcoming presidential election.