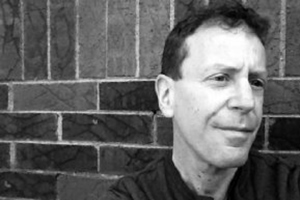 The fall 2013 RopeWalk Reading Series will come to a close with a reading by David Lazar at 5 p.m. on Thursday, November 21 in the University of Southern Indiana's Traditions Lounge in University Center East. A reception and book signing will follow.
Books by Lazar include Occasional Desire, The Body of Brooklyn, Truth in Nonfiction, Powder Town, Michael Powell: Interviews, and Conversations with M.F.K. Fisher. Forthcoming are Essaying the Essay and After Montaigne. This fall he is curating a digital chapbook on nonfiction editing for Essay Press. Five of his essays have been named "Notable Essays of the Year" by Best American Essays. 
Lazar created the undergraduate and doctoral programs in nonfiction writing at Ohio University and directed the creation of the undergraduate and Master of Fine Arts programs in nonfiction writing at Columbia College Chicago. He is the founding editor of the literary magazine Hotel Amerika, now in its thirteenth year. Hotel Amerika has been called one of the essential literary magazines of the United States and has been represented in Best American Poetry, the Pushcart Prize Anthology, and Best American Essays.  
Publications by Lazar are available for purchase at the USI Campus Storeand Barnes and Noble Booksellers. 
Presented by USI's College of Liberal Arts, the RopeWalk Visiting Writers Reading Series is made possible through the support of Southern Indiana Review, USI Society for Arts and Humanities, National Endowment for the Arts, Indiana Arts Commission, and the USI Student Writers Union. 
For more information, contact Nicole Louise Reid, director of the RopeWalk Reading Series, at 812/464-1916.