Adult learners come to USI from many different cultures and backgrounds, each with their own sets of experiences and personal responsibilities. Maybe they're parents, business owners, retirees, or come from any other walk of life.
There are always exceptions, but an adult learner will likely identify with at least one of the following situations:
     •  25 years or older
     •  returning to school after 2+ years away
     •  has dependents
Alice's Adult Learner Story
Alice Burris always intended to earn a college degree; it just took her 39 years to achieve what she started in 1984. But then, nothing in Alice's life went according to plan; at least, not her plan.  [Read more...]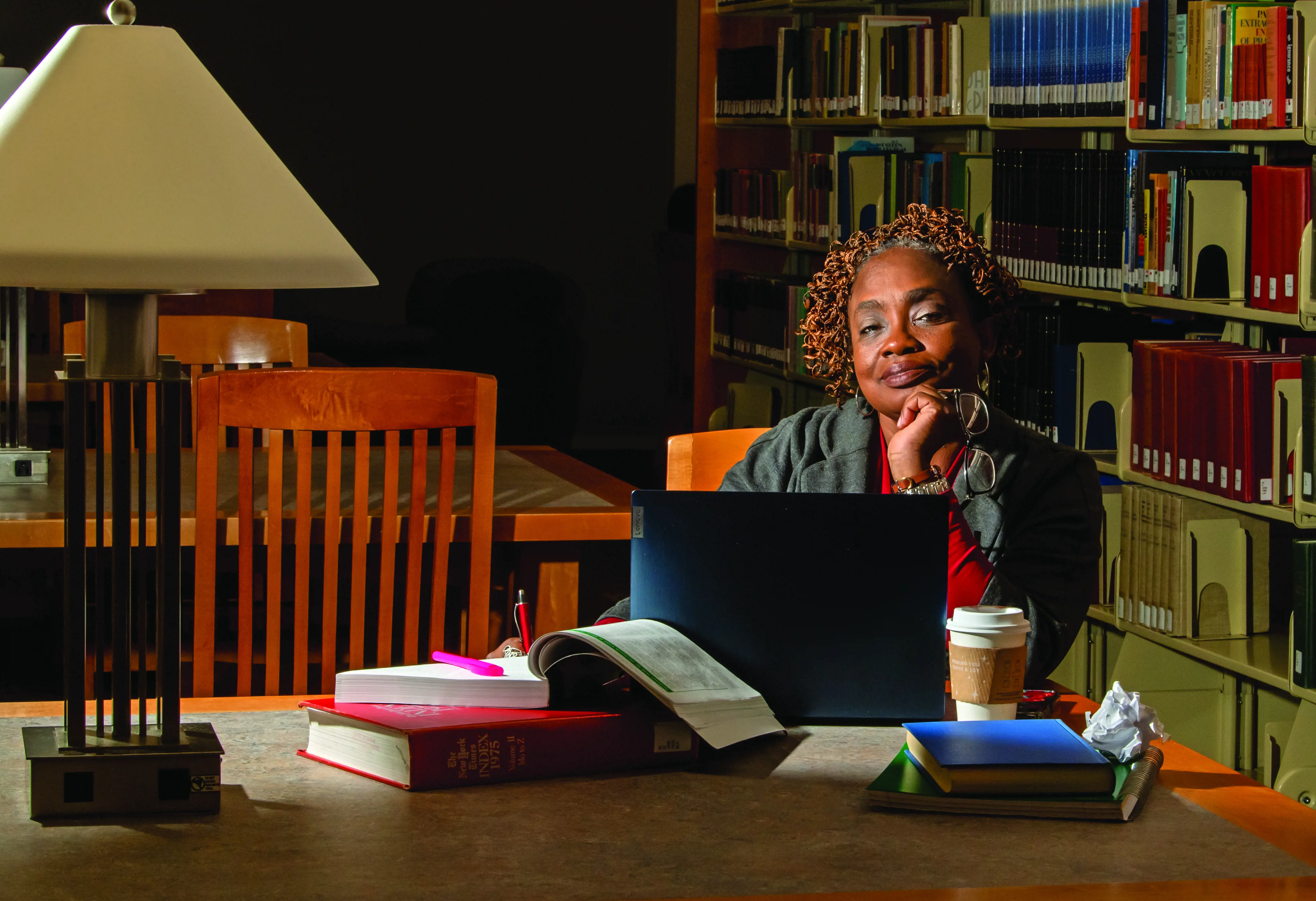 We make learning for adults simple at the University of Southern Indiana. 
Take control of your future today.
Whether you're wanting to change jobs, advance your professional prospects, or gain added knowledge and skills, the University of Southern Indiana's Center for Adult Learner Success is here to help make your dreams a reality. USI offers a range of programs and degrees, including options for adult learners online, to help you achieve your goals.
At USI, learning for adults includes:
Undergraduate degrees
Graduate certificates
Master's and advanced degrees
100% online degrees
Lifelong learning and non-credit courses
Our staff — made up of adult learners just like you — will be there to support you and answer questions as you navigate your courses. We can help with choosing the right classes, securing financial aid and scholarships for adult learners, career advice, and much more.
At USI, we make learning for adults simple and partner with you to ensure your success.
Support throughout your learning 
Life is busy, and your personal and professional obligations can get in the way of your dreams. No matter if you're working full-time or balancing parenthood — or you just need a little additional guidance — USI's Center for Adult Learner Success will be there to support you as you learn and thrive.
Diverse programmatic offerings to meet your needs and interests
Whether you want to advance your career, master a new skill, or simply discover the world around you, adult learners have ample opportunities to find a program that's designed to help them thrive. At USI, we offer hundreds of degrees, certificates, and non-credit courses that are available in a range of formats. Our support team will be there to help you choose classes that meet your interests and fit into your busy schedule.

100% online programs
You don't have to be near campus to take advantage of what USI has to offer. Adult learners online can pursue more than 30 undergraduate, graduate, and certificate options without leaving the comfort of home. Our Center for Adult Learner Success will be there every step of the way to help you meet your career goals through our adult learner and online offerings.


---
What's your hesitation?
---
Think you're too busy to focus on school right now? Start small. With flexible course delivery options and personalized program offerings, USI makes it easy to earn your credentials at your own pace.

Many of our academic programs also offer Prior Learning Assessment, which can allow your past experience to substitute for valuable course credit!
Worried you'll be a certain age by the time you complete your degree or obtain a certification? That time will pass no matter what; the question is whether you'll have a degree in the end.

Afraid you'll be older than your peers? According to the National Center for Education Statistics, those over the age of 25 accounted for more than 40% of students enrolled at colleges and universities during the fall 2019 semester.
The cost of education can always be a concern. Luckily, there are many forms of financial assistance at your reach, including financial aid, employer reimbursement, scholarships, and grants.

For instance, the state of Indiana offers an Adult Student Grant, aimed at helping residents age 25 years and older pursue higher education.

You might even consider working for USI; employees, their spouses, and their children are often eligible for tuition waivers.

Your personal CALS Intake Specialist will be glad to discuss these and more opportunities with you.
How well you performed academically in your younger days is not necessarily a predictor of how well you'll do now. Adult students tend to have a deeper appreciation for learning. Life circumstances change, maturity and wisdom are gained, and the investment in yourself can be more rewarding later in life.

Being an adult learner can seem complicated by adult responsibilities. Let our team help clear things up by offering one-on-one guidance, including information about financial assistance, disability resources, counseling and psychological services, veteran and military resources, and more.
Professors use various technologies to most effectively demonstrate learning objectives and communicate with students. These programs are all fairly intuitive, though, and can be as simple as checking your email or browsing the Internet.

If you're concerned about keeping up with your classes, know that you will never be alone at USI. In addition to having your own CALS support specialist on your side, the office of Online Learning has prepared several helpful technology resources to provide the guidance you may need.
---
Take the Next Step
---
Click the button below to complete our Adult Learner Interest Form.
We'll respond within 24 business hours
to discuss your interests and academic options.
No commitment required.