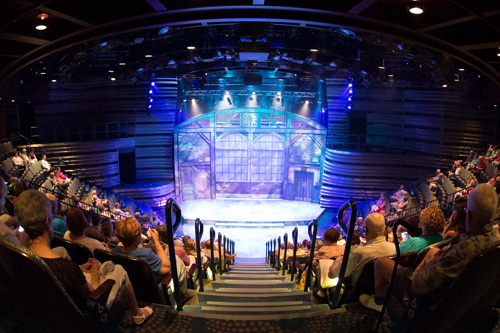 The University of Southern Indiana recognizes through its mission the diversity of its learners, other constituencies and the greater society it serves. Strategic decisions, planning and budget priorities, and administrative and academic goals are congruent with USI's mission. The University's governance and administrative structures promote effective leadership and support collaborative processes that enable the University to fulfill its mission.
The Indiana Commission for Higher Education funds  USI two ways:
Base funding—considers enrollment figures and inflation
Performance funding—promotes improving overall degree completion, on-time graduation rates, at-risk degree completion and student persistence incentive
Financial Snapshot
Approximately 52.7% of the University's 2020–2021 operating budget came from state appropriations while student fees made up 40% and 7.3% from other sources. 
The state appropriation for fiscal year 2021-2022 is $62,823,461.
The total investment in the campus buildings and grounds was $465,584,592 as of June 30, 2021.
The University of Southern Indiana Foundation raises funds for activities not covered by state appropriations such as scholarships, academic projects, student life projects, athletic programs, and other special needs. 
Visit the Financial Transparency website for public reports and documents.
---
University Leadership
---
Board of Trustees
A board of nine trustees, appointed by the Governor of the State of Indiana, governs the University of Southern Indiana. The Board meets in regular session six times each year and holds an annual meeting in July. (website)
Board members include
Mr. W. Harold Calloway
Mr. Liam H. Collins '23
Mr. John M. Dunn
Mr. Daniel M. Fuquay (secretary)
Ms. Christine H. Keck (first vice chair)
Mr. Jeffrey L. Knight
Mr. Ronald D. Romain '73 (chair)
Ms. Christina M. Ryan (second vice chair)
Mr. Kenneth L. Sendelweck '76
University President
University of Southern Indiana is led by Dr. Ronald S. Rochon, the University's fourth president. Dr. Rochon became president in July, 2018 after a nationwide search. Previously, he served for eight years as Provost at USI. 
Under President Rochon's leadership, the University has implemented its third Strategic Plan: Accelerating Impact – which includes goals for improving student success, fostering impactful engagement, elevating the visibility and reputation of the university, and strengthening its financial viability, all of which he plans to achieve through collaborative community, regional, state, national, and global initiatives. He intentionally guides the university to be a catalyst for change, creating a talented, educated citizenry that meets the entrepreneurial and workforce needs of today's society.  
The president reports directly to the Board of Trustees.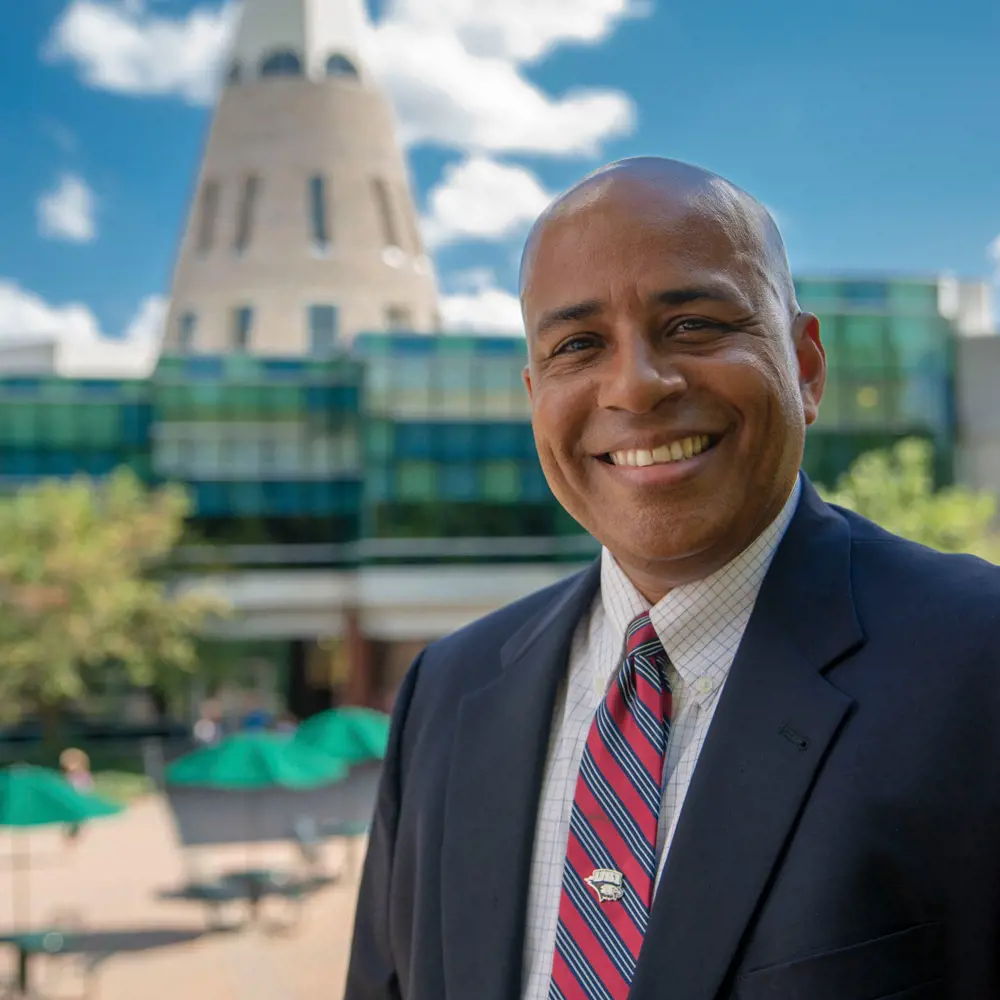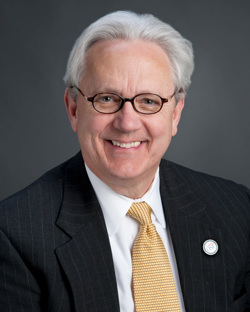 Mr. David Bower
Vice President for Development
President, USI Foundation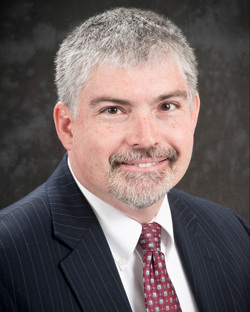 Mr. Steven Bridges
Vice President for Finance and Administration
Treasurer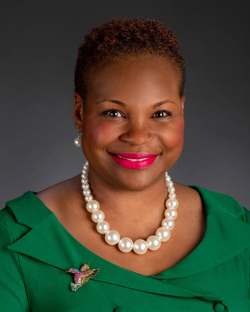 Dr. Khalilah Doss
Vice President for Student Affairs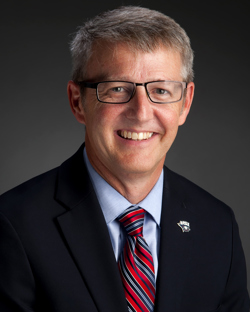 Mr. Jon Mark Hall
Athletic Director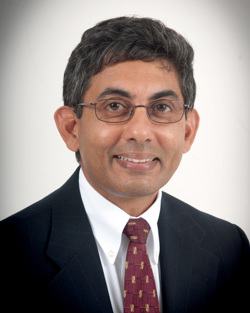 Dr. Mohammed Khayum
Provost
Professor of Economics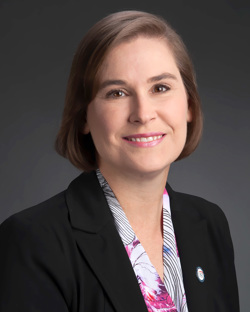 Mrs. Kindra Strupp
Vice President for Marketing and Communication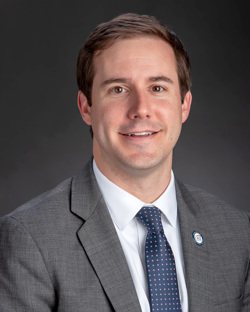 Mr. Aaron Trump
Chief Government and Legal Affairs Officer
---
Facilities
---
Since its founding, the University has made a significant investment in physical facilities. Recent projects include the opening of the Screaming Eagles Complex in 2021, the Screaming Eagles Arena in 2019 and the Fuquay Welcome Center in 2018.  
PAC Renovation and Screaming Eagles Complex (2021) 

Aquatic Center (2021) 

Screaming Eagles Arena (2019) 

The Fuquay Welcome Center (2018) 

The Stone Family Center for Health Sciences (2018) 

The Griffin Center (2016) 

Performance Center (2015) 

Applied Engineering Center (2013) 

Business and Engineering Center (2010) 

Lenny and Anne Dowhie Ceramics Center (2009) 

Residence Life Community Center (2008) 

Kenneth P. McCutchan Art Center/Palmina F. and Stephen S. Pace Galleries (2008) 

David L. Rice Library (2006) 

Ruston Hall (2004) 

Science and Education Center (2003) 

O'Bannon Hall (2001) 

Recreation and Fitness Center (2001); expanded (2009) 

Governors Hall (2000) 

Newman Hall (1999) 

Art Studio (1999) 

Liberal Arts Center (1999) 

Health Professions Center (1994) 

Joseph E. O'Daniel Apartment Complex (1994) 

Frank F. McDonald Apartment Complex (1994) 

Robert D. Orr Center (1990) 

Physical Activities Center (1980) 

Technology Center (1975) 

University Center (1974); expanded (1996 & 2011) 

Science Center (1969) 

Byron C. Wright Administration Building (1969) 
The Physical Plant Services Center houses the central power plant and offices. 
The Support Services Building houses offices, maintenance shops, Procurement, Distribution Services and Risk Management. 
The Publishing Services Center is the location of the Copy Center, Creative and Print Services, University Communications and Photography and Multimedia. 
The University Home, built entirely with private donations, was given to the University in 1983 by the USI Foundation. It is currently used as a center for hospitality. 
The USI Public Safety building is located on the west side of the University Center. 
Outdoor athletic and recreation facilities include tennis courts, athletic fields, Screaming Eagles Valley Complex, Broadway Recreational Complex, Bent Twig Outdoor Education Center, Westwood Lodge, Breckinridge Cabin, Grimes Haus, Eicher Barn, and the USI-Burdette Trail. 
The USI Foundation is located on Clarke Lane near Schutte Road. 
Students in the Theatre Arts Program design and make the wardrobes and set for USI Theatre productions in the Theatre Support Building off of Bluff Lane. 
Charitable Giving
From its earliest stage of planning in the early 1960s, community leaders have supported the University by providing a solid base for its present success and future growth. That community support continues today, as evidenced by continued strong giving to a vibrant USI Foundation, and a solid reputation in the state legislature.