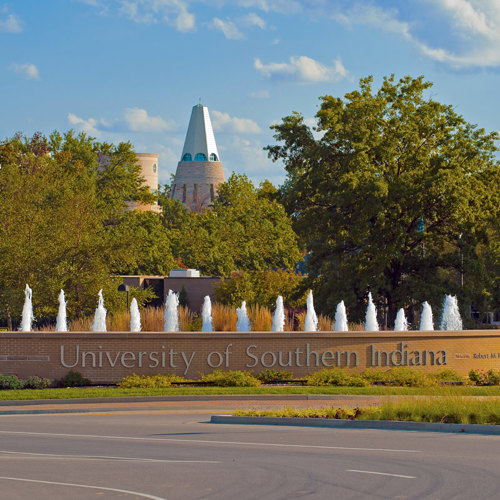 University of Southern Indiana
The University of Southern Indiana's appeal to students is found in its size, the accessibility of professors, its beautiful environment and innovative housing, its proximity to an urban center, the friendliness of students, employees and the community, as well as its affordability and value.
Founded in 1965, USI enrolls nearly 9,300 dual credit, undergraduate and graduate students in more than 130 areas of study. A public higher education institution, located on a beautiful 1,400-acre campus in Evansville, Indiana, USI offers programs through the College of Liberal Arts, Romain College of Business, College of Nursing and Health Professions, Pott College of Science, Engineering, and Education, and School of Graduate Studies.
USI is a Carnegie Foundation Community Engaged University and offers continuing education and special programs to more than 15,000 participants annually through Outreach and Engagement. The University offers study-abroad opportunities in more than 60 countries and hosts international students from around the globe.
A competitive member of NCAA Division I and the Ohio Valley Conference, USI offers 19 varsity intercollegiate men's and women's sports.
Dr. Ronald S. Rochon serves as USI's fourth president.
130
Student Organizations
Student Demographics
Undergraduate: 74%
Graduate: 26%
Full-time: 82%
Part-time: 18%
Women: 63%
Men: 37%
In-state: 76%
Out-of-state: 24%
Minority and
International: 18%
In Fall 2023, students came from 87 Indiana counties, 47 states and 40 countries.
*Enrollment figure includes dual credit, undergraduate and graduate students.
Learn more from our University Fact Book
Vision
USI will be a recognized leader in higher education boldly shaping the future and transforming the lives of our students through exceptional learning and intentional innovation.
Mission
USI is an engaged learning community committed to exceptional education. We exist to provide an educated citizenry that can engage in a civil manner within a community with divergent ideas and cultural differences. We prepare our students to lead and make positive contributions to our state, their communities, and to be lifetime learners in a diverse and global society.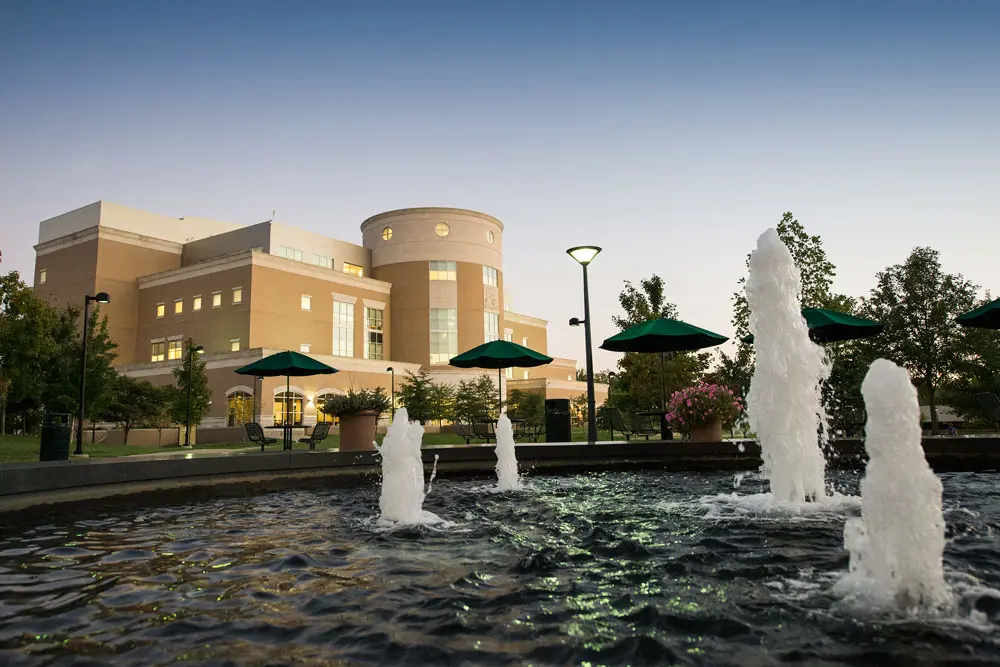 Accelerating Impact: USI's Strategic Plan, 2021-2025
Improve Student Success
Foster Impactful Engagement
Elevate Visibility and Reputation
Strengthen Financial Viability
Charitable Giving
From its earliest stage of planning in the early 1960s, community leaders have supported the University by providing a solid base for its present success and future growth. That community support continues today, as evidenced by continued strong giving to a vibrant USI Foundation, and a solid reputation in the state legislature.
The USI Foundation has awarded 44.5 million dollars in scholarships to bright and deserving USI students since 1986 through scholarships established by University friends and alumni.