---
Food, Snacks and Desserts
---
Hungry? We got you covered
There are several dining locations and meal variety on campus, including favorites Chick-fil-A and Starbucks. With pizza, burgers, stir fry, burritos, salads or sushi, there are lots of options to keep you fueled. And if it's something sweet you're craving, you'll find smoothies and frozen yogurt at Red Mango.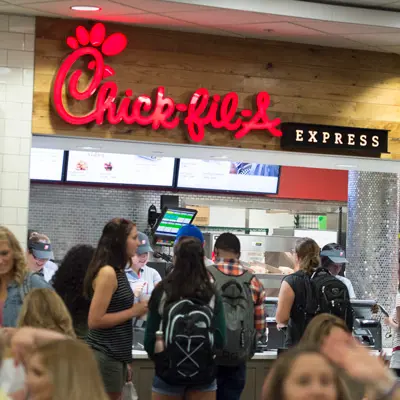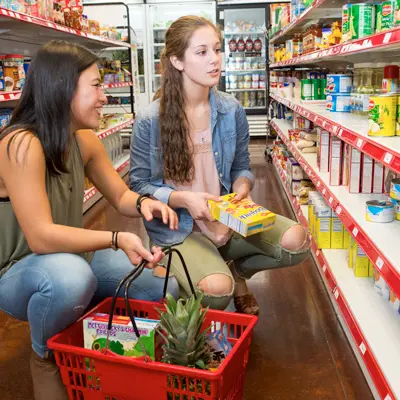 Eagle Express Convenience Store
Need something in a pinch? The official campus convenience store is open 7 days a week, offering a full service Archie's Pizzeria. The C-Store has everything from toilet paper and deodorant, chips and soft drinks, to frozen dinners and fresh produce. There is a variety of Vegan/Vegetarian/GF/DF foods and snacks. It's your one stop for all your housing needs. We have fresh Sushi Monday - Friday along with wraps, subs, sandwiches and salads. Whether you want a chicken salad sandwich, strawberries or dish soap, we have a little of everything.