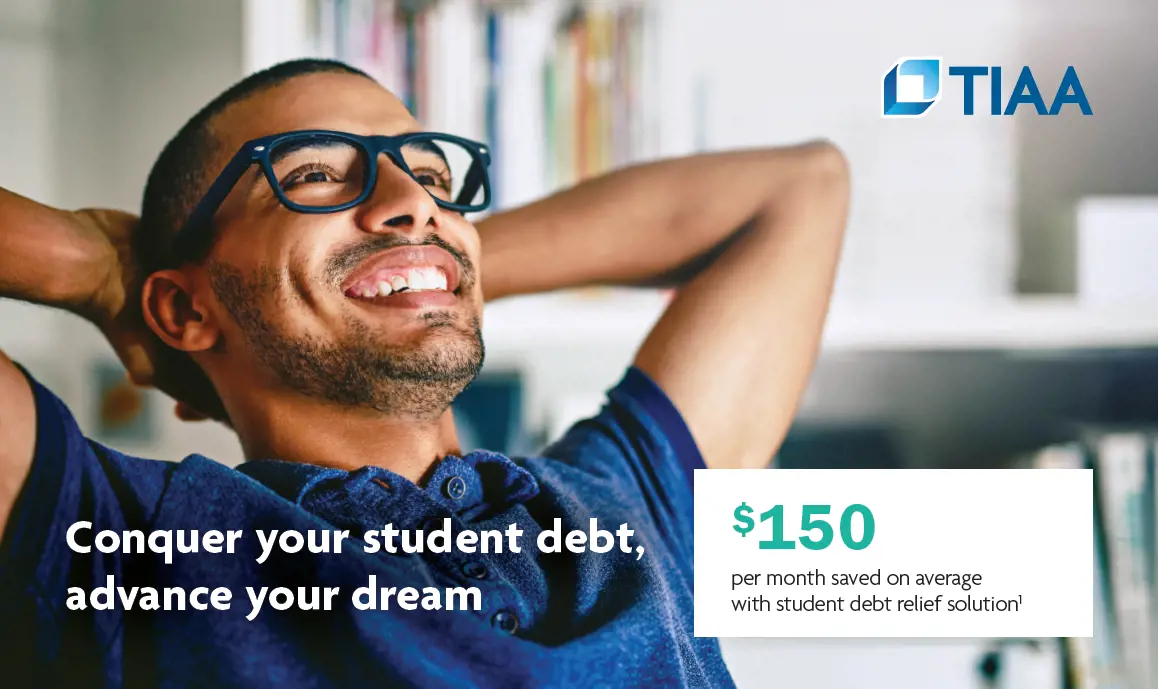 Savi Tool for Public Service Loan Forgiveness
The path to reducing your monthly student loan payment and working toward loan forgiveness could be getting much easier. That's because you and your family members have access to a robust solution that helps you find the best federal repayment and forgiveness programs for your financial situation.
For employees of University of Southern Indiana
Brought to you by your employer through TIAA and powered by Savi, this tool helps strengthen your financial footing in the short term and positions you for student loan forgiveness.
Reduces your payment based on your income and family size
Frees up funds to direct towards your financial goals, such as retirement or emergency savings
Removes the complexities of forgiveness and handling all of the paperwork, employment certifications and e-file—all for a small fee
DIY tool is free and helps find the forms and provides a guide to navigate the complex forgiveness rules.
DIY – $0.00 per year
Personalized repayment calculator
Forgiveness eligibility detection
Basic federal enrollment guide
Student Loan Dashboard
Live educational workshops
Essential - $60.00 per year
Everything in DIY
Digital Application with Savi e-file enrollment
Maximize forgiveness credits
Personalize support from Savi student loan experts
Ongoing plan monitoring and management
Annual enrollment reminders and policy updates
Enrolling
First, simply provide your income and monthly payment, and see your estimated savings instantly.
From there, you can finish the online application and enroll.
Just be sure to have handy your:
Most recent tax return or tax transcript
Student loan information
Benefits of the Savi Essential service
Take the stress out of filing with the Savi Essential service and receive 1-on-1 support from student loan experts. All the paperwork, employment certifications and e-filing will be handled each year for a small annual fee:
Digitally prefill and submit all paperwork on your behalf
Yearly recertification of repayment and forgiveness plans
Ongoing application monitoring to ensure you cross the forgiveness finish line
Get annual enrollment reminders and updates on new programs and policy changes