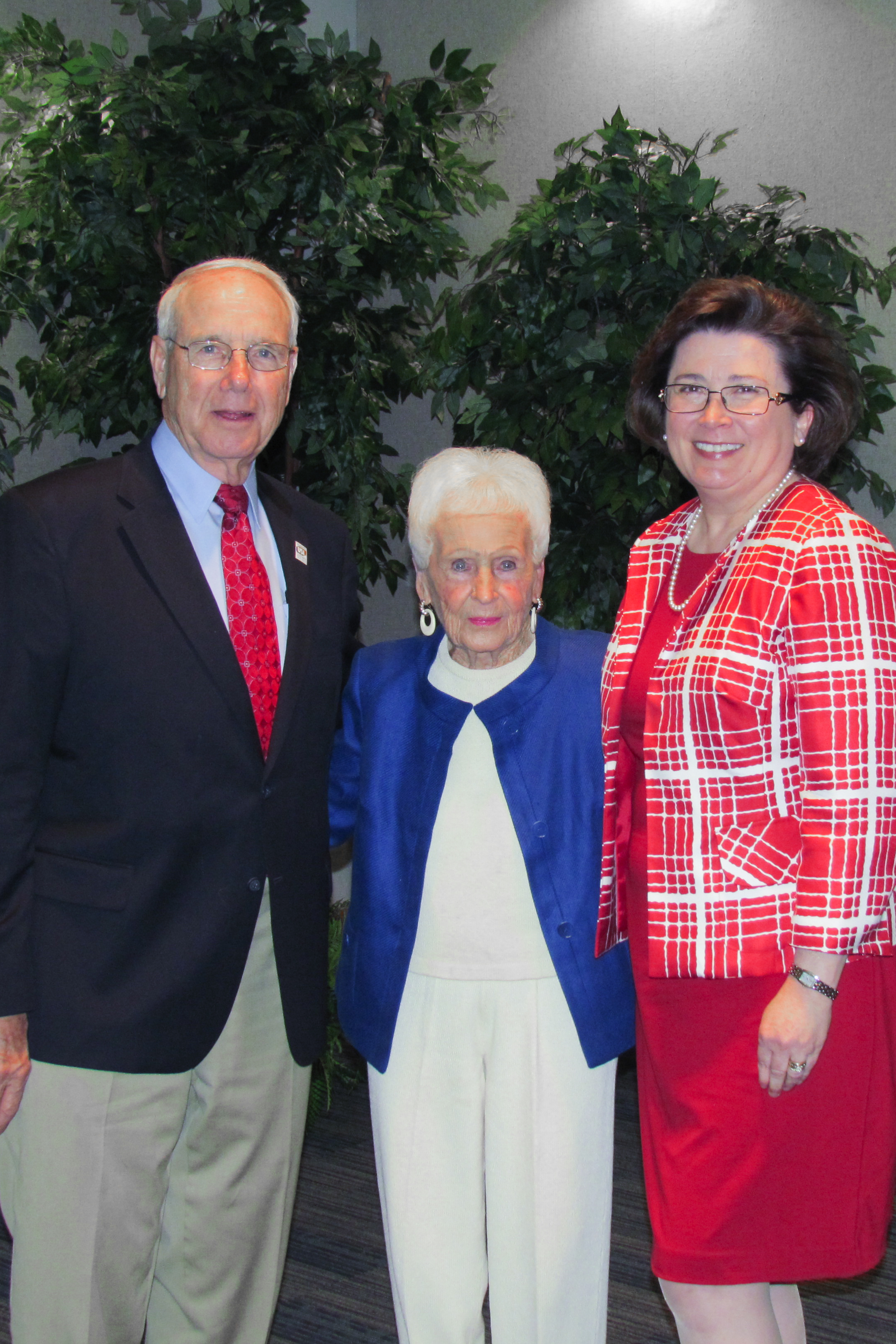 Longtime advocate for USI receives Nicholson Leadership Award
Director emerita of the University of Southern Indiana Foundation Board Dr. Trudy E. Mitchell received the Suzanne A. Nicholson Leadership Award for her leadership and service in promoting the University. The award was presented on May 16, 2013, at the USI Foundation Board of Directors meeting.
Mitchell has been a leader at USI for many years, serving the University as a longtime and generous friend. Both she and her late husband, Bill, were awarded with honorary doctoral degrees in 1984-the University's highest recognition.
The Mitchells supported USI and encouraged others to do so when benefactors were just learning about the potential of the University. They hosted annual dinners for Illinois parents, high school students, and transfer students interested in attending the University. 
Mitchell continues to contribute her time and insights to benefit the University, and stays involved with her scholarship recipients. The Mitchells established a Presidential Scholarship in 1996 and the William H. and Trudy Mitchell Nursing Scholarship in 1984.
Established in 2006, the Suzanne A. Nicholson Leadership Award is named for the director emerita of USI Development who led the USI Foundation for 20 years. The award is given to a person who embodies the late Susie Nicholson's dedication and spirit in meeting the needs of the University. The recipient of this annual award is chosen by the Executive Committee of the USI Foundation Board of Directors.