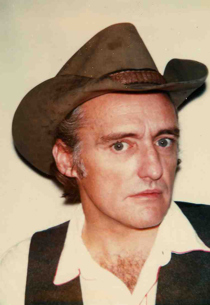 "Andy Warhol: Photographs and Prints from the University Collection" opens Thursday, January 23, and will be on display in the University of Southern Indiana's McCutchan Art Center/Pace Galleries through March 9.
In addition to the two-dimensional images, Warhol's interactive installation "Silver Clouds" will also be exhibited. The installation recalls the silver foil and reflective surfaces designed for The Factory, the studio where Warhol's art was produced.
Warhol (1928-1987) was among the most notable and influential 20th century artists. He worked in photography, printmaking, sculpture, painting, and filmmaking. The inspiration for many of Warhol's well-known silkscreen and acrylic portraits came from the thousands of Polaroid prints taken of Warhol's "superstars," the celebrities and socialites who visited his busy studio.
An opening reception will be held from 6 to 8 p.m. Thursday, January 23. Kristen Wilkins, assistant professor of photography, who curated the photographic display, will present a gallery talk at 6:30 p.m.
Also during the reception, attendees will be able to have their pictures taken in a Polaroid-type format photo booth, and the resulting images will then become part of the exhibit. The reception is free and open to the public and refreshments will be served.
The Andy Warhol Foundation for the Visual Arts has donated 100 Polaroid photographs, 50 gelatin silver prints, and six colored screen prints to USI through The Andy Warhol Photographic Legacy Program, launched in 2007, which honored the 20th anniversary of the foundation by making substantial gifts of Warhol's photographic works to university and college museums, galleries, and art collections across the United States.  
The McCutchan Art Center/Pace Galleries, located in the lower level of the Liberal Arts Center, is open from 10 a.m. to 4 p.m. Monday through Friday and 1 to 5 p.m. Sunday. For more information, call the Art Center at 812/228-5006 or Kathryn Waters, USI professor of art and director of the McCutchan Art Center/Pace Galleries, at 812/464-1933.