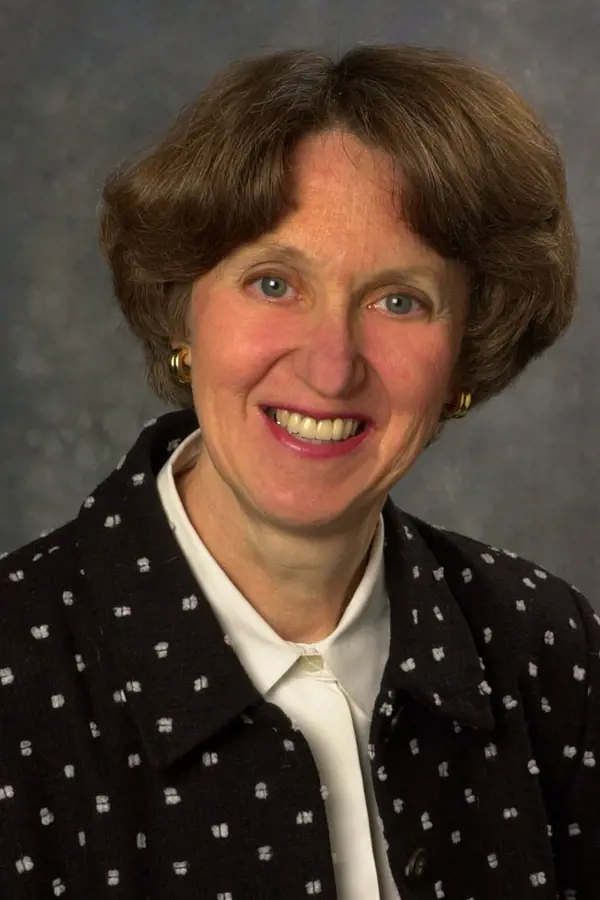 White to serve as USI's 2014 Executive-in-Residence
Linda E. White, president and CEO of Deaconess Health System, will serve as the 2014 Executive-in-Residence for the University of Southern Indiana's Romain College of Business. Her presentation, "Me? A leader?" will be presented at 10 a.m. and noon on Monday, November 10 in Carter Hall in the University Center West. Both presentations are free and open to the campus and public.
The Romain College of Business' Executive-in-Residence program provides valuable insights into the business world through the experiences of business executives. This year is the 42nd year for the program at USI.
White began her career at Deaconess Hospital in 1974. She is a native of Terre Haute, Indiana, and graduated from Indiana State University with a bachelor's degree in mathematics in 1970. Shortly after graduation and a short career as a computer programmer, White moved to Evansville to study nursing.  She received her nursing diploma in 1974 from the Deaconess School of Nursing and a bachelor's degree in nursing in 1976. She received a master's degree in business administration from the University of Evansville in 1983.
White combined her skills in mathematics and nursing when she began her career as a nurse management analyst at Deaconess. In 1980, she accepted a position in nursing administration in Chicago and returned to Deaconess and Evansville in 1982 to become the director of Medical/Surgical Nursing.  In 1985, she joined the senior administrative staff where she served as vice president of nursing, chief operating officer, president of the hospital and, eventually, president and CEO of Deaconess Health System, which includes six acute care hospitals, multispecialty physician practices, joint ventures and other healthcare related services in Indiana, Illinois and Kentucky.
Her management style fits the definition of servant leadership. She offers encouragement and support to employees at all levels of the organization, always looking to unlock their full potential and ability.  She is steadfast in her commitment to the system, the community and to the patients served.  Her work ethic is unmatched.  White developed these characteristics at a young age from her father who was a successful businessman in Terre Haute.
White's civic and community involvement includes a long list of local organizations. She has served on the boards of Leadership Evansville, Operation City Beautiful, Ark Crisis Nursery and Junior League of Evansville. She also has served as president of the Boys and Girls Club of Evansville. Other board memberships have included the YWCA, the United Way of Southwestern Indiana, the Southwest Chamber of Commerce, the American Heart Association's local board and the YMCA. She is a past president of the Indiana Hospital Association Board of Directors and the current president of the VHA Central Board of Directors.  She is a fellow in the American College of Healthcare Executives and a member of numerous other healthcare associations.  She serves on the Boards of Old National Bancorp and the University of Evansville.
White was the 2001 Athena Award recipient in Evansville. In 2012, she received the Distinguished Citizen Award from the Buffalo Trace Council and the Richard Schlottman Business Leader of the Year Award. In 2014, she was inducted into Evansville's Regional Business Hall of Fame.