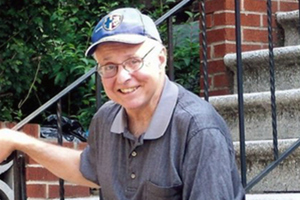 Seldom would a professor have another member of faculty attend classes, much less the dean, but this is exactly what happened in Oscar Ozete's Spanish classes. Ozete, emeritus professor in Spanish and former chair of the Foreign Language Department (now World Languages and Cultures), remembers this fondly. "Dean James Blevins [former dean of humanities], would come in and do his homework and compete with two other professors in class to see who'd get the top grades on tests," he said.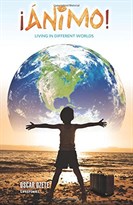 Ozete recently wrote a book, ¡Ánimo!Living in Different Worlds, (2014) in which he shares his life stories, struggles and joys of learning English, adapting to a new culture, finding his niche at USI and his recent battle with Parkinson's disease.  Ánimo, which can mean  courage, effort, energy, vigor or spirit, perfectly captures the essence of Ozete. "Dr. Ozete is a man who demonstrates an ongoing love of language, a curiosity for people and a pursuit of intellectual joy," said Dr. Silvia Rode, associate professor of German and chair of World Languages and Culture.
Ozete's family left Cuba when he was 7 and moved to the Bronx in New York. He spent his formative years growing up in Miami, Florida. He earned a doctorate at Indiana University in Bloomington where he met his wife, Anita, and taught at the University of Wisconsin-Madison before accepting a job at Indiana State University-Evansville (now USI) in 1980.
His influence at USI helped language programs flourish. In time, the University offered majors in not only Spanish but also French and German, as well as coursework in Japanese and Latin. A language lab was added and study abroad programs expanded.  He had a passion for travel , taking students to Mexico and Spain.
Ozete enjoyed growing with the University and having time to write Spanish textbooks and introduce new programs. The annual Fiesta event was one he and his wife, Anita, put bounteous time and energy into. During the event, 1,200 local high school students would visit the USI campus. The academic competition involved answering questions about Spanish. Local NBC news anchor, David James, would pose questions and students would earn token pesos to spend in a market, set up in the Physical Activities Center. At the market, students could trade and barter pesos for trinkets, candy and other items from Mexico.
During his tenure at USI and following his retirement in 2004, he accrued numerous awards from the University and community including: USI Distinguished Professor (1999), Indiana Spanish Professor of the year (1994), the American Council of the Teaching of Foreign Languages' Nelson Brooks Award for Excellence in the Teaching of Culture (1996), Rotary's Paul Harris Fellow (1998 and 2009), Indiana Governor's Sagamore of the Wabash Award (2004), and The Orphie Bridges Award Honoring a Legacy of Service (2011).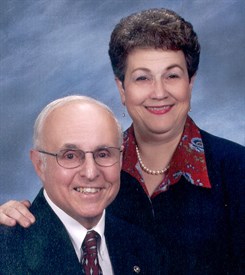 "He and Anita made a major impact on this University community and continue to impact Evansville and Southern Indiana. I treasure his friendship and inspiration, for he embodies the ideal of a gentleman and a scholar," said Dr. David Hitchcock, associate professor of Spanish.
Ozete still maintains a close connection with the University, attending events and visiting friends. "Looking back , I've been privileged to be a part of a dynamic, burgeoning University that consistently reaches out to improve the community with innovative programs," he said.
Ozete plans to host a signing for his new book at the USI Campus Store in the near future. In the meantime, it can be purchased on Amazon.