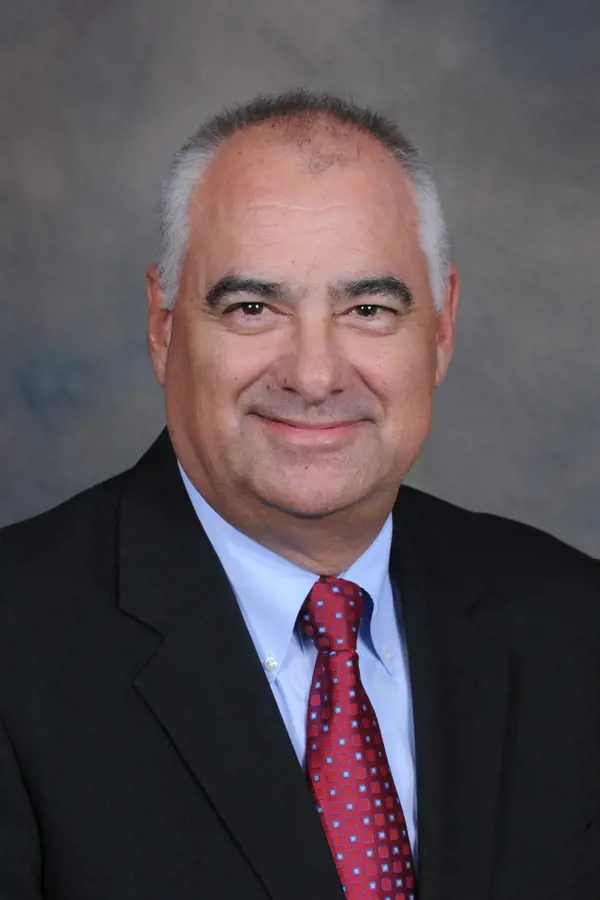 Joest to serve as Executive in Residence for USI's Romain College of Business
Doug Joest, executive director of Evansville Regional Airport, will serve as the 2015 Executive in Residence for the University of Southern Indiana's Romain College of Business. His presentation, "Flight Plan for Your Career: Passion, Persistence, Performance & Patience," will be presented at 9 a.m. and noon on Thursday, October 22, in Carter Hall in the University Center West. Both presentations are free and open to the campus and public.
The Romain College of Business' Executive-in-Residence program provides valuable insights into the business world through the experiences of business executives. This year is the 43rd year for the program at USI.
An Evansville native, Joest became interested in aviation early, and earned his pilot's license while attending William Henry Harrison High School. He subsequently worked on the airport ramp at Tri-State Aero, Inc., while completing his bachelor's degree in accounting at USI. 
After graduation, he worked in public accounting and then gained experience in corporate finance, while working for a natural gas pipeline company in Texas. After several years, he eagerly moved home to Evansville, returning to Tri-State Aero, Inc. as its CFO and business manager. While in this position, he was active on the Business Management Committee of the National Air Transportation Association. 
After 13 years at Tri-State Aero, Inc., Joest explored different aspects of financial management across several industries. During this time, his enthusiasm for aviation led him to serve on the Evansville Vanderburgh Airport Authority Board for five years.
In 2007, he returned to the aviation industry when he joined the Evansville Airport staff as financial manager and treasurer. Since 2010, he has had the opportunity serve the Evansville community in his current role by maintaining a safe and attractive gateway to the region and expanding air service to further connect Evansville to the world.
He is a member of the boards of the Aviation Association of Indiana and the Growth Alliance for Greater Evansville. He also is active with the American Association of Airport Executives, the Board of the Southwest Indiana Chamber of Commerce, the EVV Pilot's Club, and the Board of Advisors for the Romain College of Business at USI.