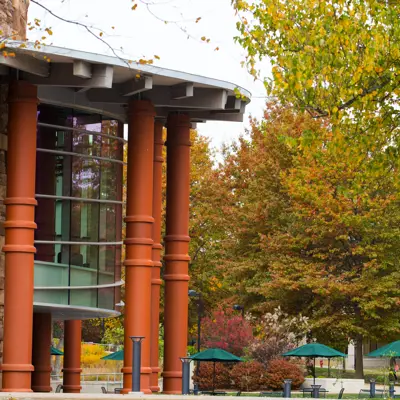 USI Board of Trustees approves sale of property
At its regular meeting on Friday, April 27, the University of Southern Indiana Board of Trustees approved the sale of a piece of University property following a sealed bid auction.
After reviewing bids, the Board authorized the sale of property at 96 N. Barker Avenue in Evansville. The property had previously been utilized by USI Theatre as a scene shop and costume shop, but was being utilized solely for storage following the opening of the USI Performance Center, a state of the art 300-seat facility on the USI campus, in 2015.  In addition to the Performance Center, a Theatre Support Building was constructed on campus to house sets and costumes and give students in the Theatre Arts Program a place to design and make the wardrobes and sets for USI Theatre productions.
In other business, the Board of Trustees approved faculty promotion and tenure, reviewed progress of current construction projects, and recognized Amy MacDonnell for her years of service as a trustee prior to her term ending on June 30.