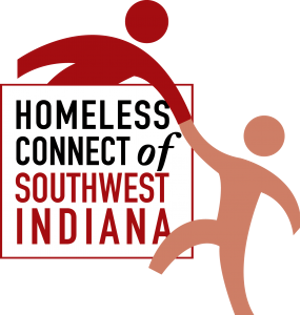 For years, Summer Wilderman, clinical assistant professor of social work, wondered how she could best incorporate service learning into her teaching. It wasn't until she took a position at USI in fall 2018 and spoke with Dr. Marie Pease, associate professor of social work and director of service learning, that she found her answer.
On Thursday, March 21, more than 20 of Wilderman's social work students will spend the day in downtown Evansville participating in Homeless Connect. The one-day, one-stop event at Old National Events Plaza provides critical services (including housing, tax prep, job help and financial assistance) for those who are homeless or near homeless.
"Some students are excited, some are scared, a few are a little nervous, for lots of different reasons," Wilderman explains. "These students are within their first couple of semesters of social work, and to get them out there and get them exposed to our community and some of the people that they'll be helping—to me, that's the best way for them to learn."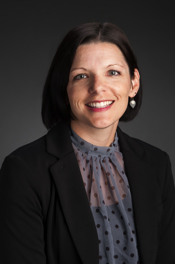 Wilderman's students will spend five hours at the event—doing everything from set up and tear down to greeting guests and helping with their evaluations. Afterward, they'll discuss the experience as a group and reflect on it through individual papers.
"Doing activities like this, everybody wins. They get to do something different than just sitting in a classroom, and they'll learn a lot," Wilderman says, "but on the flip side, we're doing something really great for Evansville and the people who live here. It's a great visual of our community coming together for one purpose."
Julie St. Clair, clinical assistant professor of nursing, knows that purpose well. She's been taking students to volunteer at Homeless Connect for years.
"You can talk about homelessness as a concept," says St. Clair, "but when you're actually engaging with people who are there to receive services, when you have that connection with that person, it's different."
Ten of her junior-level nursing students will conduct blood pressure and cholesterol screenings throughout the day, something St. Clair says often helps guests open up about other medical issues.
"They start talking about concerns that they have about medication or that they don't have a doctor or other types of things that are going on in their life that impact their health," she explains.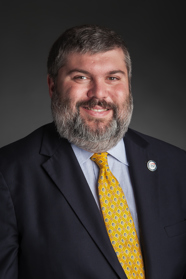 When that happens, St. Clair and her students guide guests to additional services, like those offered by ECHO Community Healthcare, for follow up action. As people meet with advocates, Alysia Rhinefort '00, M'19, director of the child care resource and referral program for 4C of Southern Indiana, Inc. and member of the Homeless Connect planning committee, makes sure their children have a safe place to play, at no cost.
"When you see that [collaboration] in action, it makes a really big impression on the students—and me—and I've seen it for a lot of years," says St. Clair. "We tout the fact that we're an engaged learning community [at USI], and this is one of the measures that shows how we do that."
"No one discipline is going to solve the problem," adds Dr. Matt Hanka, associate professor of political science and director of the Commission on Homelessness for Evansville and Vanderburgh County. He oversees Homeless Connect and believes it has a "unique power" to unite people and work toward solving homelessness in Evansville.
"I believe housing and having a roof over one's head and a place to call home is a fundamental human right. It's not a privilege to be earned," says Hanka. "USI, from its inception, has responded to community and regional needs. This is another example of that. Community engagement is in USI's bones and in its DNA."
(Anyone interested in volunteering at next year's Homeless Connect, either as an individual or with a group or class from USI, should contact Dr. Hanka at mjhanka@usi.edu or 812-461-5204.)
About Homeless Connect