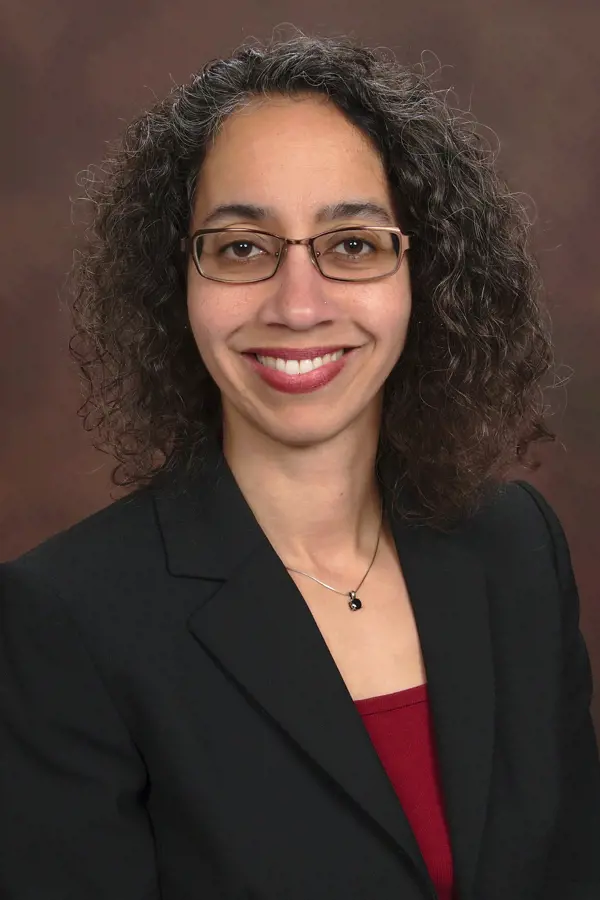 USI to host week of virtual events honoring life, legacy of Dr. Martin Luther King Jr.
The University of Southern Indiana will host a week of virtual events honoring the memory and legacy of Dr. Martin Luther King Jr. from Monday, January 18 to Friday, January 22. All events are free and will be available to the public for viewing and participation.
A schedule of events for the week, which is themed "The Fierce Urgency of Now!," is below:
Monday, January 18: Virtual MLK Memorial Celebration featuring keynote speaker Dr. Talitha Washington

This event will be held live at 11 a.m. CST via YouTube Live

Washington, an Evansville native, is currently Professor of Mathematics at Clark Atlanta University and director of the Data Science Initiative for the Atlanta University Center Consortium. The first woman to be named a fellow by both the American Mathematical Society and the Association for Women in Mathematics in the same year, she is an in-demand speaker on the subjects of STEM education, diversity and mathematics.

Washington is a graduate of Bosse High School, earned a bachelor's degree in mathematics from Spelman College and master's and doctoral degrees in mathematics from the University of Connecticut, with study abroad experience in both Mexico and Costa Rica. 
Tuesday, January 19: Virtual USI Student Reflection

The USI student reflection brings together some of the best student orators on campus to share their perspectives on the life and legacy of Dr. Martin Luther King Jr. while incorporating this year's theme, "The Fierce Urgency of Now!" Participants include students from Indiana and Illinois as well as international students. 
Wednesday, January 20: "I Have a Dream" Collaborative

The power of oratory is often measured with the action that comes from the spoken words. For this special collaborative presentation, USI has partnered with local high school students from Harrison, North and Central high schools to recite selections from Dr. King's speeches.



Thursday, January 21: Panel Discussion: "Where do we go from here?"

This event will be held live at 11 a.m. CST on Facebook Live

In the interest of promoting open and honest dialogue to foster positive change in the community, this panel discussion with local community leaders will cover the importance of the life and legacy of Dr. King as well as solutions that encompass his life's work here in Evansville. Panelists include:

Adrian Brooks - Pastor, Memorial Baptist Church
Alexander Burton - OptIN Program Manager, Evansville-Vanderburgh School Corporation
Kelley Coures - Executive Director, Evansville Department of Metropolitan Development
Lori Sutton, Berry Global - Director, Corporate HR; Director, Global Diversity and Inclusion; and CEO, JADE Consulting
Melissa Morehead Moore - Public Servant and Life Coach
Moderator: Xavia Harrington-Chate - USI Instructor in English Education



Friday, January 22: Designed by Grace performance

USI's Gospel Choir will present an ensemble performance of music chosen to honor the legacy of Dr. Martin Luther King Jr. The performance will be recorded in accordance with COVID-19 safety protocols.
All events will be linked on the USI website at USI.edu/mlk-week and will be available on-demand. The public is invited to participate live with the January 18 Memorial celebration on YouTube Live and the January 21 panel discussion on Facebook Live.
For more information or accommodations, contact the Multicultural Center at 812-465-7188 or at multiculturalcenter@usi.edu, or visit the Multicultural Center website at USI.edu/mcc.