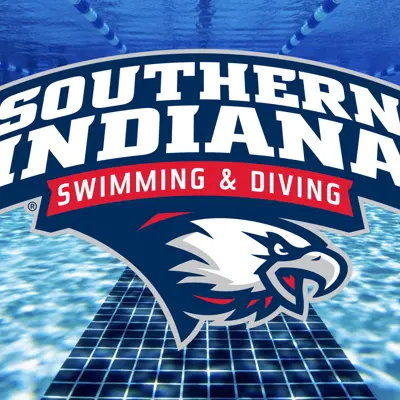 USI to add swimming and diving by Fall 2022
University of Southern Indiana Athletics has announced the formation of new Men's and Women's Swimming and Diving varsity athletic programs, with an anticipated start of intercollegiate competition in the Fall 2022 athletic season.
"There is a strong and passionate swimming and diving community in our region, and we are thrilled to implement a new program to allow students to represent USI in the sport they love," said Jon Mark Hall, Director of Athletics. "Our new Swimming and Diving teams will join our 17 varsity athletic programs in regularly competing for conference and national championships at the Division II level."
Swimming is the eighth most popular sport for girls and the 10th most popular sport for boys nationwide, according to the National Federation of State High School Associations. In 2018-2019, 4,383 girls participated on 239 teams and 3,944 boys participated on 233 teams.
The new Swimming and Diving teams would compete in NCAA Division II and Great Lakes Valley Conference competitions. Currently, the GLVC houses 10 men's and nine women's swimming and diving teams, and more than 400 student-athletes are expected to participate in the 2022 conference championships. USI expects to field a roster of 25 men and 25 women for the combined teams made up of students primarily new to USI.
USI Swimming and Diving would compete and practice in the new on-campus Aquatic Center, scheduled to open in Fall 2021, and would participate in an average of 10 meets per season. Additionally, USI plans to work with the Evansville Sports Corporation and the City of Evansville to bring larger meets, such as GLVC and NCAA Division II Championships, to the Deaconess Aquatic Center in Garvin Park.
"The launch of new programs in swimming and diving represent the culmination of hard work and research from all across our campus community," said Ronald S. Rochon, PhD, USI President. "I'm excited about this new opportunity for our University and the talent it will bring both athletically and academically. I look forward to attending meets in our new Aquatic Center and rooting on our Screaming Eagles as they compete in the GLVC and in NCAA Division II competition."
The hiring process for coaching staff and a facility manager will start in Summer 2021, with season scheduling and recruitment of the inaugural class of student-athletes to begin in Fall 2021.
For more information about USI Athletics or Swimming and Diving, contact Ray Simmons, Director of Athletic Communications, at 812-465-1622 or rsimmons@usi.edu.