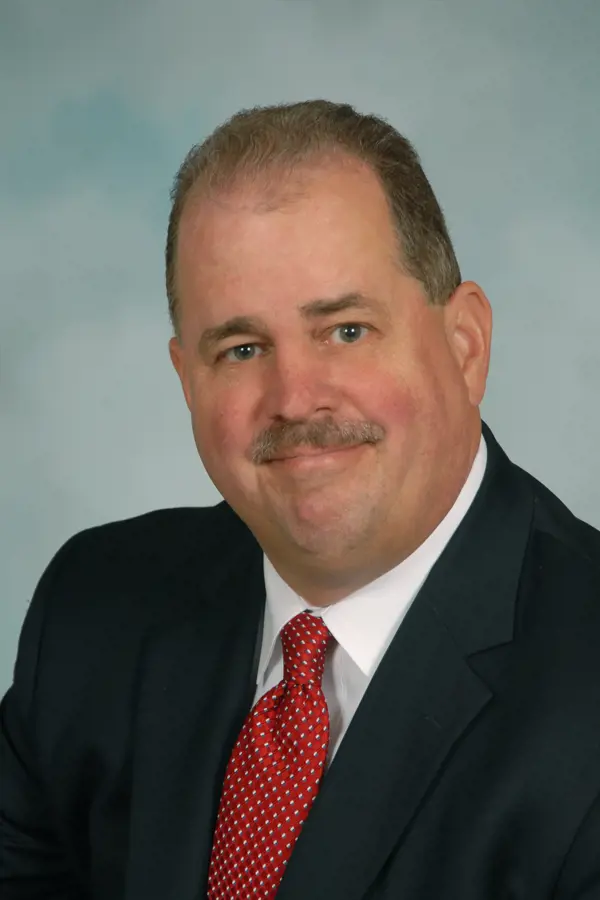 Carroll recognized as 2021 USI Distinguished Accountant
Michael B. Carroll '88, Chief Financial Officer at Heritage Federal Credit Union, has been named the recipient of the 2021 USI Romain College of Business Distinguished Accountant Award. The award was announced by 2019's recipient, Rob Wedding '84, retired Partner at BKD CPAs & Advisors.
Carroll graduated from USI with a bachelor's degree in accounting and currently serves as Chair of the USI Accounting Circle, an advisory group for the Accounting & Professional Services Program composed of high-level accounting professionals from public accounting firms and for-profit and not-for-profit organizations. Carroll also sits on the Romain College of Business Advisory Board and gives back to students through course presentations where he is able to share his expertise and experiences in accounting. Carroll was recently honored at USI's Founder's Day Celebration where he received the 2021 USI Alumni Service Award. 
Carroll has had a successful career in the Evansville area with more than 25 years of experience in leadership, risk management, finance, accounting and financial reporting in multiple industries. He is considered to be a "visionary change agent with a consistent record of transforming challenges into business opportunities that align with and support a company's mission and both strategic and financial goals."
Carroll is also active in the Evansville community. He currently sits on the board of the Historic Newburgh Kiwanis Club and Newburgh Youth Basketball League and is Treasurer of the Newburgh Park Pals, a fundraising organization that raises funds for the Town of Newburgh parks. He previously served as President of the North Park Kiwanis Club of Evansville, Coach and League President of the Newburgh Youth Soccer League, Coach of the Newburgh Girls Softball League. He is a member of the American Institute of Certified Public Accountants and the 1994-95 Leadership Everyone Graduation Class.
The Distinguished Accountant Award is given annually since 2004 by the USI Romain College of Business in conjunction with the USI Accounting Circle, and recognizes professional achievement, service to the region and/or the University, and service to the accounting profession. The selection criteria include leadership, professional achievement and stature in the accounting industry and involvement with USI and the community.