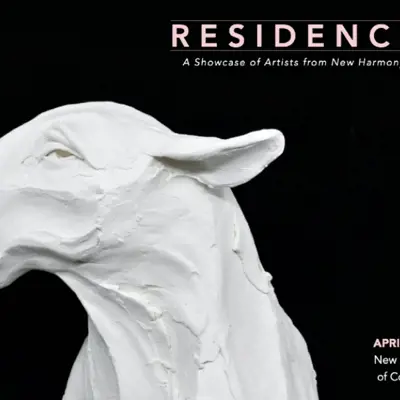 Residence VI to be on display at New Harmony Gallery of Contemporary Art
The New Harmony Gallery of Contemporary Art (NHGCA) will host the group exhibition Residence VI April 30 through June 11. The exhibition features works by Caro Burks, Donna Causland, Katie Chandler, Pennie Ebsen, Daeun Lim, Sarah McIntosh, Natalie Nicholson, Eva Polzer and Mona Martinez Seno.  
The exhibit features works by recent residents of the New Harmony Clay Project. An opening reception will be held from 4-6 p.m. Saturday, April 30. 
New Harmony Clay Project (NHCP) is an artist residency and educational center located at the Sarah Campbell Blaffer Ceramic Studio in historic New Harmony, IN. NHCP fosters an environment that supports the investigation of new ideas and work in the ceramic arts. It is an organization under the New Harmony Artist Guild, a non-profit 501(c)3, that serves as an incubator for nurturing the arts. NHCP is a rural residency program, supported by the Efroymson Family Fund, Greater Houston Community Foundation, Lenny and Anne Dowhie Trusts and Robert Lee Blaffer Foundation. The goal is to encourage emerging and professional visual artists/educators in ceramics by giving them quiet space and the time to develop a new body of work. 
The NHGCA promotes discourse about and access to contemporary art in the southern Indiana region and is an outreach partner of the University of Southern Indiana. The gallery is located at 506 Main Street in New Harmony, Indiana. Regular hours are 10 a.m. to 5 p.m. Tuesday through Saturday. For more information, visit the NHGCA website, or call 812-682-3156. 
Residence VI is made possible in part by the Arts Council of Southwestern Indiana and the Indiana Arts Commission, which receives support from the State of Indiana and the National Endowment for the Arts.