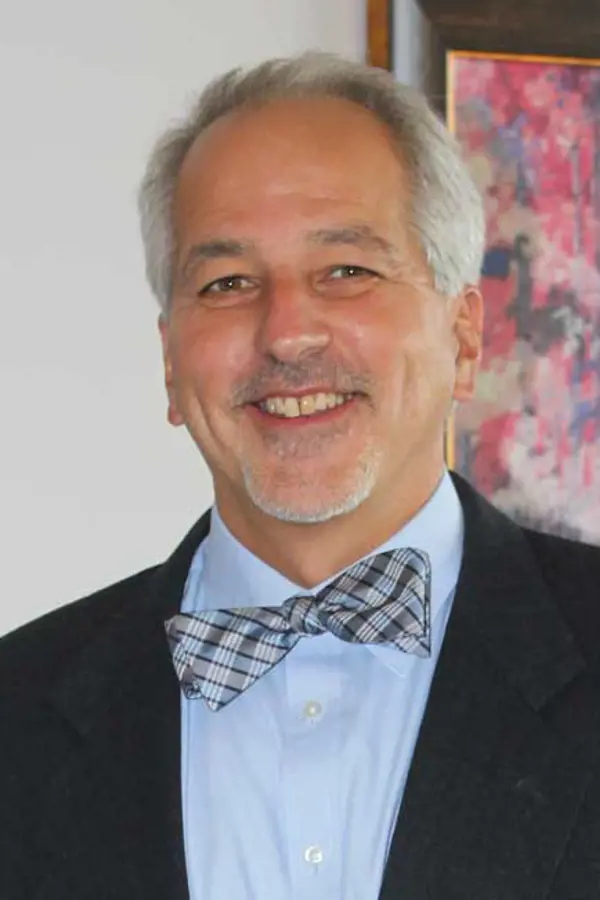 USI selects Doughty as new Dean of the College of Liberal Arts
Dr. Del Doughty has accepted the position of Dean of the College of Liberal Arts at the University of Southern Indiana. The announcement was made Friday, April 8 by USI Provost Dr. Mohammed Khayum and is effective July 1, 2022. Doughty will succeed Dr. James Beeby, who served in the position for five years, and Dr. Melinda Roberts, Professor of Criminal Justice, who served as Interim Dean from the 2021 Fall Semester through the 2022 Spring Semester.  
"Dr. Doughty has demonstrated success as an academic leader in a range of educational contexts. His accomplishments reflect a collaborative approach in developing exceptional educational experiences for students, and he is an ardent proponent of the intellectual and professional development of faculty," Khayum says. "I am looking forward to his contributions to the College of Liberal Arts, our University and the wider community." 
Doughty has served as Dean of the College of Arts, Sciences, and Education at Texas A&M University since August 2016. In the role, he won a $185,000 grant from the Texas Pioneer Foundation to create a mentoring program for Black male students, started a minor in digital humanities, built a digital humanities lab on campus, and developed and launched the "Better East Texas" initiative, a package of academic programs in healthcare and social work. 
Prior to his time at Texas A&M University, Doughty served as the Associate Dean and Professor of English at Huntington University (formerly Huntington College) from 2014-2016. He began his academic career in 1996 at Huntington University, serving in a variety of roles until 2016, including Assistant Professor of English; Associate Professor of English; Accreditation Liaison Officer and Self-Study Coordinator; Chair of the Division of Humane Studies; and Interim Vice President for Academic Affairs. Additionally, while at Huntington, Doughty led the institution's interdisciplinary capstone program and co-founded the honors program. As a faculty member, he raised over $1 million in grants from the Eli Lilly Foundation. 
Aside from his commitment to academics, Doughty enjoys volunteering in the community. Over the past 20 years, he has served as a volunteer or board member for Court Appointed Special Advocates (CASA) for Children, the Literacy Council of Miller and Bowie Counties and Habitat for Humanity (Huntington). Most recently, he worked with Leadership Texarkana and is trained as a Strategic Doing Practitioner. 
Doughty is a first-generation college graduate and holds a bachelor's degree in English and creative writing and a master's degree in humanities, both from the University of South Florida. He also obtained a doctorate in comparative literature from Pennsylvania State University.  
The College of Liberal Arts is one of four colleges at the University of Southern Indiana in Evansville, Indiana. It offers students the opportunity to develop fundamentals of a liberal arts education on which they can base a lifetime of learning and form a foundation for professional pursuits. The College of Liberal Arts offers more than 30 majors and emphases in Art and Design, Communications, Criminal Justice, English, History, Performing Arts, Philosophy, Political Science and Public Administration, Psychology, Social Work, Sociology, the Center for Interdisciplinary Studies and World Languages and Cultures. Learn more at www.USI.edu/libarts.