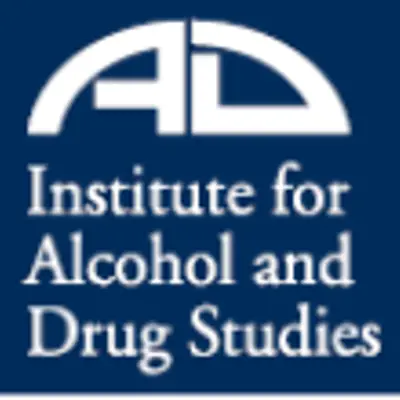 USI to host 39th annual Institute for Alcohol and Drug Studies
The University of Southern Indiana Center for Health Professions Lifelong Learning is hosting the 39th annual Institute for Alcohol and Drug Studies (IADS) May 18-20 in the Health Professions Center on campus. 
"We have a variety of sessions planned to provide information on substance use disorders and current trends," says Dr. M. Jane Swartz, Director of the USI Center for Health Professions Lifelong Learning. "The keynote presentations and concurrent sessions will be useful for health professionals, social workers, therapists, and anyone interested in alcohol and drug use disorders and all addictions." 
Keynote speakers will be: 
David Berman, MPH, MPA,

Director of the Indiana Suicide Prevention Network, will focus on the connection between mental health and substance use disorders.

 

Patrick McElwaine, PsyD,

of the Beck Institute Neuroscience of Addiction will discuss cognitive behavior therapy for substance use disorders.

 

Shannon Dunn, PhD, LCSW, CRADC,

of the University of Southern California, will speak on new clinical interventions for those with complex trauma and addiction traits.

 
Concurrent session topics include: 
Driving Under the Influence of Cannabis

 

Prison and Work-Release Yoga Project

 

Issues Facing Young People and Families

Recreational Therapy in the Treatment of Addictions

Legal Consideration of Tele-Behavioral Health

 

Trends in the Use and Distribution of Illegal Narcotics

 
Enrollment cost is $315 for all three days, May 18-20, $135 for Wednesday, May 18, $135 for Thursday, May 19 and $75 for Friday, May 20. There is a reduced cost for students. 
Registration information is at USI.edu/IADS. For more information, email usi1nhpcert@usi.edu or call 1-877-USI-HLTH or 812-461-5217. 
Continuing Education Information: 
The USI Center for Health Professions Lifelong Learning is offering attendees up to 7.5 contact hours on Wednesday and Thursday, May 18-19, and 3.25 contact hours on the half-day Friday, May 20 workshop with submission of documentation of sessions attended and completed program evaluation. Continuing Education (CE) is available for nurses, physicians, pharmacists, social workers, psychologists, health facility administrators, Indiana licensed marriage and family therapists, occupational therapists, occupational therapy assistants and dental professions. 
This program has received CEU approval by IC&RC founding member ICAADA, as well as by the Illinois Certification Board, Inc (ICB) for Category:  Counselor I or II, Preventionist I or II, CARS I or II, CODP I or II or III, PCGC II, CCJP I or II, CAAP I or II, CRSS I or II, CVSS II, ATE, CPRS I or II, MAATP I or II, RDDP, CFPP I or II, NCRS II. 
Application for Continuing Education has been submitted to the Kentucky Board of Certification of Alcohol and Drug Counselors.