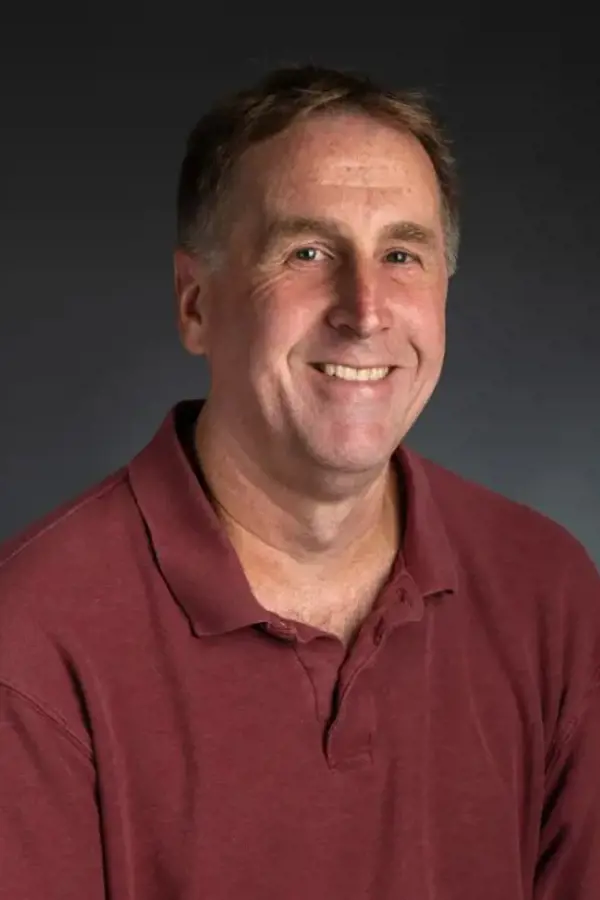 LA Faculty Colloquia to highlight human-centered design
The University of Southern Indiana College of Liberal Arts will host its final virtual Faculty Colloquia of the Fall Semester featuring Chuck Armstrong, Assistant Professor Graphic Design, at 3 p.m. Friday, November 18. The public can attend the presentation, "They said that Graphic Design could change the world, but they didn't say it would be this hard" by visiting USI.edu/lafc and accessing the webinar link. The presentation will also be uploaded to the College of Liberal Arts YouTube Channel.    
Armstrong's presentation is inspired by a desire to put his design skills to use to better our community. "Graphic designers have long been known as problem solvers. Moreover, graphic designers are well versed in the processes and techniques employed in the related discipline known as Human-Centered Design (HCD). So, it didn't take much for this graphic designer to believe he could use HCD to tackle a complicated and entrenched problem like gun violence right here in Evansville," Armstrong says. "Nearly two years since officially launching this initiative, progress has been slow, non-existent at times, but we may be nearing the completion of the first phase, or not." 
This presentation is part of the Fall 2022 Liberal Arts Faculty Colloquia series. Each Fall and Spring Semester, USI faculty members from the College of Liberal Arts present individual, free public lectures featuring their current research. To see the current lineup of speakers for this semester, visit USI.edu/lafc.  
For more information, contact Dr. Quentin Maynard, Assistant Professor of Social Work, at 812-465-1003 or qrmaynard@usi.edu.