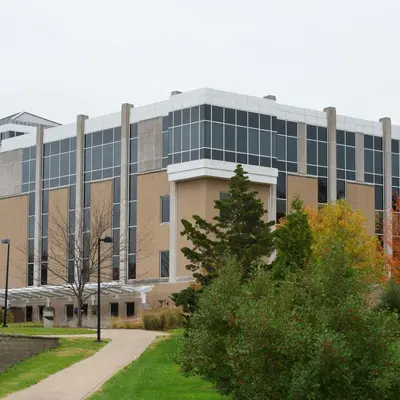 USI partners on $2.5 million collaborative grant to enhance data science and statistics teacher preparation
The University of Southern Indiana Mathematical Sciences Department is expanding its work to enhance the current state of undergraduate teacher preparation for data science and statistics through a portion of a five-year, $2.5 million grant from the National Science Foundation. The project, "Collaborative Research: Enhancing Data Science and Statistics Teacher Education – Transforming and Building Community," is a collaboration between USI, North Carolina State University (NCSU), Eastern Michigan University (EMU) and the Concord Consortium. USI will receive an estimated $175,000 from the project. 
Nationwide, there are efforts underway to heighten the attention to data and statistics in secondary mathematics curriculum. An increasing number of careers rely on the ability to make data-informed decisions. The Collaborative Research grant focuses on how teachers are prepared to address these needs. 
The project will get underway by collecting and analyzing data on the current state of undergraduate teacher preparation, researching both early-career secondary math teachers and preparation programs for mathematics teachers. It will also build a teacher education networked improvement community through partnerships with national organizations and provide professional development opportunities for faculty members across the nation who prepare future teachers.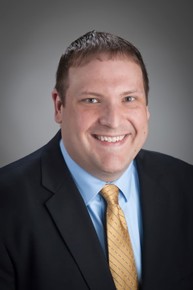 Dr. Rick Hudson, Chair of the Mathematical Sciences Department, Professor of Mathematics, and Co-Principal Investigator on the project, says at its conclusion, the collaborative team will develop, curate, and disseminate high-quality data science and statistics teacher education curriculum materials. "We will enhance and expand our existing modules to develop materials in support of mathematics teacher educators and establish a web-based hub to share teacher education resources," Hudson says. "We will also enhance capabilities of the Concord Consortium's Common Online Data Analysis Platform (CODAP), a tool for teaching with statistics to better support data modeling and sampling simulations." 
In addition to Hudson, Dr. Stephanie Casey, Professor of Mathematics Education at EMU; Dr. Gemma Mojica, Research Scholar at NCSU; and Bill Finzer, Senior Scientist at Concord Consortium, are serving as Co-Principal Investigators on the project. The Lead Principal Investigator on the project is Dr. Hollylynne Lee, Distinguished Professor of Mathematics and Statistics Education at NCSU.  
The same five collaborators, including Hudson, partnered on an earlier grant project from 2016-22, titled "ESTEEM (Enhancing Statistics Teacher Education with E-Modules)," which resulted in the development of web-based modules for teaching future mathematics teachers about statistics. The current grant extends that work. 
"The new grant will allow our team to work toward systemic change across the nation by broadening our reach to additional higher education institutions and partnering with professional organizations and statistics teacher education initiatives," Hudson says.