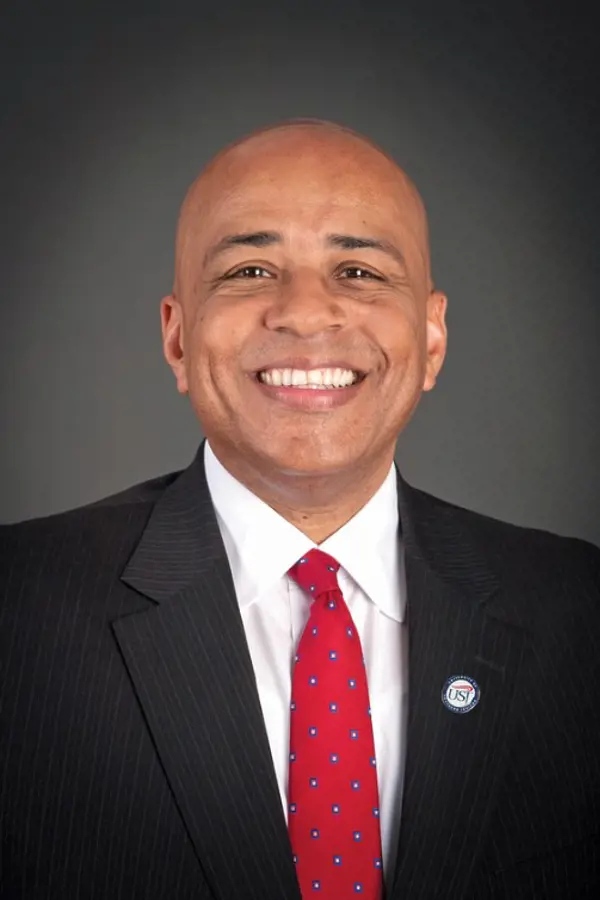 USI President Rochon appointed Chair-Elect of the AASCU Board of Directors
During the American Association of State Colleges and Universities' (AASCU) 2022 Annual Conference on November 15, Dr. Ronald S. Rochon, University of Southern Indiana President, was appointed Chair-Elect of the AASCU Board of Directors. He will serve a one-year term as Chair-Elect before beginning a term as Chair in 2024.  
As a current AASCU board member elected in 2020, Rochon serves on the Executive Committee and chairs the Millennium Leadership Initiative Executive Steering Committee.  
"I am deeply humbled by the opportunity to serve as Chair on the AASCU Board alongside my colleagues who work tirelessly to ensure our community of colleges and universities grow and thrive," says Rochon. "It has been an honor to serve on the Board since 2020. I look forward to the important, collaborative work ahead to collectively improve our institutions while providing impactful outcomes for our students." 
Under Rochon's leadership, USI has improved its rates of overall degree completion, at-risk degree completion, STEM degree completion, student persistence and on-time graduation rate. He has secured over $124 million in state funding for capital projects and operations and led the University's reclassification process from NCAA Division II to Division I athletics. 
In October 2020, Rochon was appointed to Indiana Governor Eric J. Holcomb's Workforce Cabinet for a two-year term and to the Midwest Higher Education Compact in 2021. He also serves on the NCAA Division I Ohio Valley Conference Board of Presidents and the Community Anti-Drug Coalitions of America Board of Directors.  
The American Association of State Colleges and Universities (AASCU) is a Washington, D.C.-based higher education association of nearly 400 public colleges, universities, and systems whose members share a learning- and teaching-centered culture, a historic commitment to underserved student populations, and a dedication to research and creativity that advances their regions' economic progress and cultural development. More information at www.aascu.org.