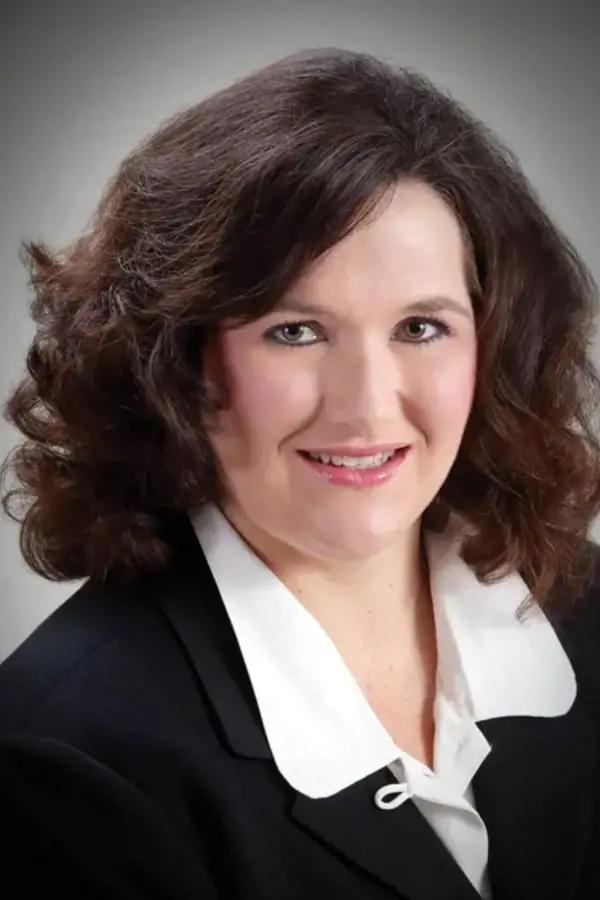 Blunt selected as Dean of USI's Pott College of Science, Engineering, and Education
Dr. Shelly Blunt has accepted the position of Dean of the Pott College of Science, Engineering, and Education at the University of Southern Indiana. The announcement was made Tuesday, May 16 by Dr. Mohammed Khayum, Provost, and is effective June 1, 2023.  
"Dr. Blunt has an impressive record of accomplishments in leading change through strategic thinking and organizational acumen. Her leadership approach embodies a commitment to collaboration, exceptional outcomes and alignment with an organization's values and mission," Khayum says. "I am confident Dr. Blunt's leadership capabilities, experience, and student-centric focus combined with her extensive knowledge of USI's policies, processes, and procedures will enhance the growth and impact of the Pott College of Science, Engineering, and Education and the achievement of the University's mission." 
As Dean of the Pott College, Blunt will report to the Provost and exercise broad responsibilities for leadership and management of the College, its programs, finances and people. 
Blunt has served as the Interim Dean for the Pott College since January 2023. She previously served as Associate Provost for Academic Affairs and as Associate Dean for the Pott College. She currently serves on the Science Education Foundation of Indiana Board, the Medical Professions Academy Advisory Board and has served on numerous state-wide committees for the Indiana Commission for Higher Education. 
Her research interests revolve around directed metalations in organic syntheses, STEM education, academic advising, and student success and persistence. Blunt has generated over $4.5 million in external funding to support her research interests. This work aligns with the Pott College's mission to recruit and retain students in STEM fields and led to the establishment of the Southwest Indiana STEM Resource Center and the development of the Early Undergraduate Research and the Pathways Leading to Undergraduate Success in the Sciences programs. Her efforts in STEM education in southern Indiana earned the Celebration of Leadership Regional Impact Award in 2010 for the University. 
Blunt has been actively involved in undergraduate advising, served as a University Advising Fellow for five years and has received the Outstanding Advisor of the Year and the Phenomenal Women of USI awards. Other accomplishments under her leadership include the creation of first year advising centers in each of USI's academic colleges, the successful implementation of a new general education core, the development of a University-wide first-year seminar class and the implementation of state-wide articulation agreements. 
She earned her undergraduate degree at Truman State University and her doctoral degree in chemistry from the University of Iowa. 
The Pott College of Science, Engineering, and Education, one of four colleges at the University of Southern Indiana in Evansville, Indiana, enrolls students across a number of programs, including Engineering, Teacher Education, Mathematic Sciences, Biology, Chemistry, Geology and Physics, and Kinesiology and Sport. Engineering, Civil Engineering, Electrical Engineering, Manufacturing Engineering and Mechanical Engineering programs at USI are accredited by the Engineering Accreditation Commission of ABET.