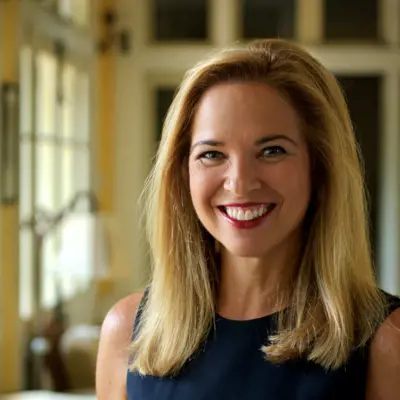 USI Rechnic Holocaust Series to feature award-winning author, explore Holocaust family history
The University of Southern Indiana Foundation is hosting the second annual speaker for the Edward D. and Regina Rechnic Holocaust Series from 7-8 p.m. Monday, September 18 in Carter Hall, located in University Center West on the USI campus. 
The presentation, "My Family's Holocaust Story and the Threats We Face Today," will feature Margaret McMullan, author of nine award-winning books, followed by a Q&A session with audience members. A reception will follow, and the event is open to the public at no charge.  
McMullan's presentation will explore her memoir, Where the Angels Lived: One Family's Story of Exile, Loss, and Return, and will share her family's journey to Pécs, Hungary, where she uncovers her Jewish ancestry, a part of her past her grandfather kept hidden. In her memoir, the moment McMullan discovers the existence of Richárd Engel de Jánosi, a long-lost relative, at Israel's Holocaust Museum, she begins her quest to uncover the forgotten history of her ancestors. In her presentation, she will also discuss Hungary, the spread of authoritarianism and what we, as a society, can do to put an end to it. 
McMullan's novels include When Warhol Was Still Alive; Aftermath Lounge; In My Mother's House, a Pen/Faulkner nominee; Cashay, a Chicago Public Library Teen Book Selection; When I Crossed No-Bob, a Parents' Choice Silver Honor, a School Library Journal Best Book, an American Library Association Best Book for Young Adults, a Booklist Best Book For Young Adults, and a Mississippi Center for the Book selection at the National Book Festival in Washington, D.C; among others. 
Her work has appeared in USA Today, The Washington Post, The Huffington Post, Glamour and other national outlets. A 2007 Eudora Welty Visiting Writer at Millsaps College in Jackson, Mississippi, McMullan has taught in the Low-Residency MFA programs at USI's Ropewalk Writers Retreat, Converse College, Stony Brook Southampton Writers Conference, Eastern Kentucky University and at Word Theatre's Writing Retreat in Edale, England. She was the Melvin Peterson Endowed Chair in Literature and Creative Writing at the University of Evansville, where she taught for 25 years. 
In addition to her USI presentation, McMullan will teach a series of master classes at USI and in the community the week of the presentation. She will also speak about the Holocaust at five Evansville high schools through CYPRESS, the Committee to Promote Respect in Schools, a committee of current and retired educators and community volunteers founded in Evansville in 1999. 
An exhibition will be on display in the USI McCutchan Art Center (MAC)/Pace Galleries in collaboration with the Rechnic Holocaust Series August 21 through October 13. Utilizing prints exclusively from the University collection Multiformity: The Art of Leonard Baskin, the exhibition will feature pieces from Leonard Baskin, a significant 20th century Jewish American artist. 
This series is made possible by the late Irene C. Rechnic, daughter of Edward D. and Regina Rechnic, and honors her parents' struggle to survive the Auschwitz-Birkenau concentration camp during WWII, where 960,000 Jews were executed.  
Copies of Where the Angels Lived: One Family's Story of Exile, Loss, and Return will be available for purchase pre- and post-presentation. For questions on the presentation, contact David Bower, President of the USI Foundation, at bower@usi.edu.