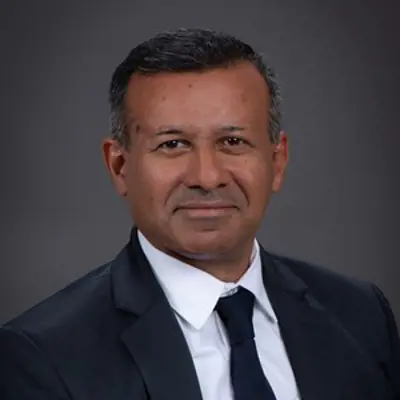 Getting to know you: Dr. Sudesh Mujumdar
Dr. Sudesh Mujumdar, Dean of the Romain College of Business, has been involved with USI for more than 20 years, and he is excited to be back as a Screaming Eagle. Serving the USI community and helping students realize their full potential is something Mujumdar looks forward to most in his new position. Let's learn more about Mujumdar and what excites him most about USI.  
What drew you to want to return to USI? 
USI and Evansville are part of my extended family, with friendships and relationships spanning over 20 years. I wanted to be closer to my son so I could spend more time with him, and that was another important draw in returning to USI. 
What are a few of your hobbies?
Listening to jazz and blues, writing bad poetry and searching for the best mocha on the planet. 
How would you describe yourself in three words? 
I would describe myself as giving, creative and loyal. 
What is the best advice you have ever received?
Stay humble. 
If you could win an Olympic medal for any sport, real or fake, what would it be?
I used to be a sprinter in high school, so there would be nothing like winning the 100-meter and riffing on Usain Bolt's signature finish line celebration.  
What unwritten rule would you make mandatory if you could? Why?
No 8 a.m. meetings, and no meetings that last more than an hour. I need my mocha to kick in, and my attention span is limited. 
What movie/tv character do you relate to the most?
Gal Gadot in Wonder Woman (for her inner strength and goodness), Michael Douglas in Wall Street (on knowing and leveraging one's soft power for negotiation) and Don Draper in Mad Men (for creative ideas that connect at a deep emotional level). 
What are the top three things on your bucket list?
Learning French, visiting countries with many intersecting cultures (especially in North Africa), and designing my own small, smart home. 
What do you enjoy most about your job/career choice?
The privilege to play a role, no matter how small or big, in creating and shaping innovative opportunities which can help lead to more fulfilling lives.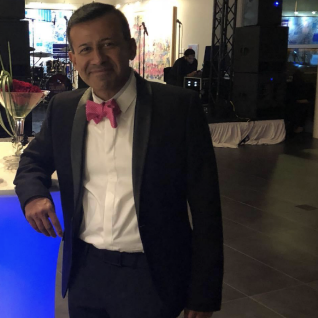 What would be the title of your memoir? 
I didn't get a signing bonus for this memoir!  
What excites you the most about USI? 
The founding mission of USI—the gritty determination of the founders to build, against all odds, an organization that opens doors to help students realize their full potential and to be given the opportunity to serve this legacy. 
This Getting to Know You feature was written by Tobi Clark, a student worker in University Communications.