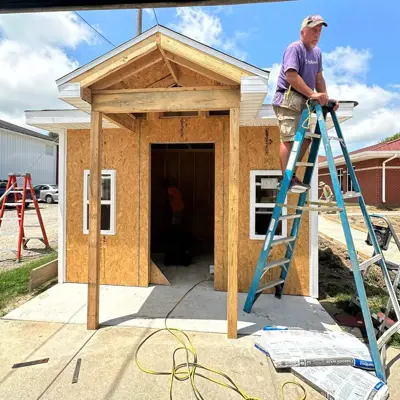 Dr. Kent Scheller, Professor of Physics, lent a helping wing this summer to the Fort Branch-Johnson Township Public Library with a few other volunteers as they built a new chicken coop for the organization.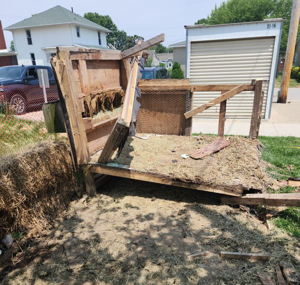 After a $5 million expansion of the library facilities, an old chicken coop maintained by the Library for children to visit and for public egg resources needed sprucing up to coincide with the Library expansion. Scheller's sister-in-law, Laura Happe, Library Director, asked if he could build the coop and model it after the old Library, prior to the expansion. Scheller jumped at the chance, along with son, Jacob, and several other local volunteers.
"The new poultry mansion with a concrete floor and front porch has a viewing area for the kids to visit and a much larger run in the back for the chickens to roam," says Scheller. "It's a neat project that a lot of the young kids like to visit to see how the chickens are doing. They are anxious for us to finish so the chickens will return. I'm hoping they make golden eggs as nice as their home will be!"