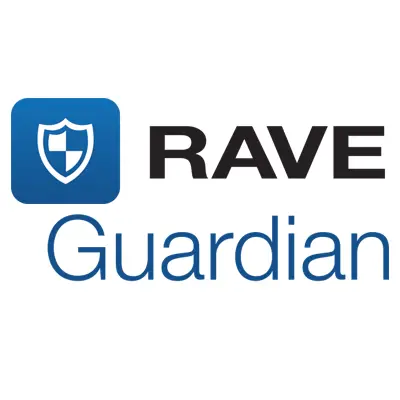 USI is a beautiful campus spread across 1,400 acres and filled with several buildings, residence halls, parking lots, miles of trails and much more. An important part of keeping campus functioning is ensuring it' is safe—the Rave Alert Systems and Rave Guardian smartphone app are important tools that help USI Public Safety officers ensure all who work on, live on or visit campus are protected.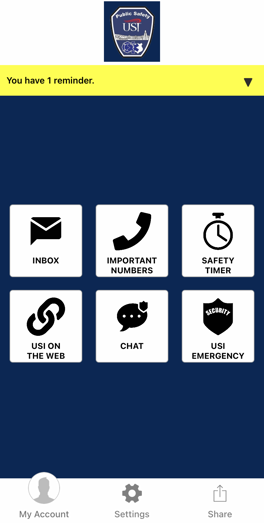 USI Rave Alert is the University's official notification system, sending out immediate messages to the campus community via email, texts, and voice messages about emergencies, severe weather, crime and other incidents impacting USI.
Though everyone with an active USI email is automatically enrolled in the Rave Alert system, students and employees may also register mobile, home or office phone numbers to receive alerts.
When it comes to directly connecting to USI Public Safety and keeping safe while on campus, the Rave Guardian app is the best, free tool to have at your disposal.
"Because it's app-based and in the palm of your hand, you only have to push a couple of buttons to be in direct communication with dispatchers at USI Public Safety," explains Sam Preston, Assistant Director of Public Safety. "And it gives you the option to talk to dispatchers over the phone or through texts."
USI students and employees can use this feature in both emergency and non-emergency situations, Preston adds. Activating features such as Location Services means Public Safety will be able to find a caller's location on campus quickly, a tool especially helpful given the trails located in and around the University property.
"When you choose to have Location Services on, once you dial in, Public Safety will know your location immediately. That way an officer can find you quickly," Preston points out.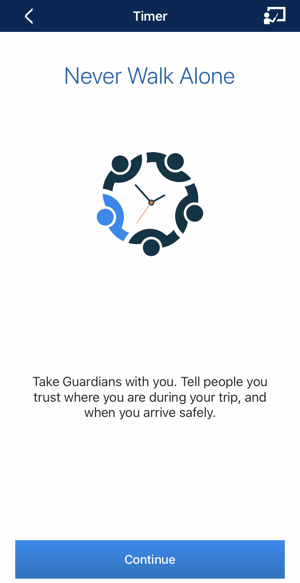 A feature on the app highly recommended by Public Safety is the Safety Timer. This allows a user to set a countdown—if the user does not mark themselves safe by the end of the countdown, the app will contact three "guardians" designated by the user.
"Once your contacts are alerted that you did not cancel the timer or reach your destination, they can reach out to Public Safety," says Preston. "We love this feature–it's your own personal alarm, if you will, that you can use if you're leaving a campus building late or walking to your car."
Because the Safety Timer is not directly monitored by USI Public Safety, it can also be used off campus, allowing users to take advantage of it when out in the city or on a road trip.
Because the app alerts contacts picked by the user, other law enforcement agencies can be contacted should something go wrong off campus.
"This tool helps connect us with people so easily," says Preston. "It's great for users because you carry it in your pocket on your smartphone."
As the new academic year approaches, Preston says there are plans for updated signage on the miles of trails around campus, as well. Not only will more signs be placed on trails, but they will include the Public Safety contact number, 812-492-7777, and location markers to help dispatchers identify where the callers are quickly.
"We know there is a sense of safety on campus, and these tools help us continue to keep that," says Preston.
To learn more about Rave Alerts and the Rave Guardian App, visit usi.edu/public-safety/campus-alerts-and-messaging.