At the University of Southern Indiana, we pride ourselves on providing a well-rounded education that combines rigorous academics with hands-on experiences. Our diverse range of academic programs, led by accomplished faculty, will empower you to pursue your passions and prepare you for success in the ever-changing global landscape. Take the step towards a brighter future by applying to USI today.
Choose the type of admission application you need:
For students seeking an undergraduate degree (bachelor or associate degree) who are currently in high school, have a high school diploma, or transferring from another college.
For students seeking a master's degree, doctoral degree, graduate certificate, post-master's certificate or readmission to a graduate program and are ready to return after missing two or more consecutive fall/spring semesters.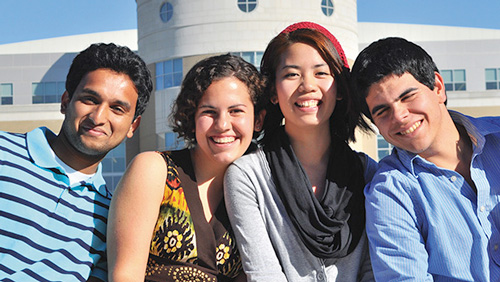 For students who are not a U.S. citizen, permanent resident or refugee, choose to view the undergraduate and graduate application options available to you.
Are you a former USI student planning to return?
If you are a former USI student previously enrolled in an undergraduate program and are ready to return after missing two or more fall/spring semesters, you will need to reapply to USI.