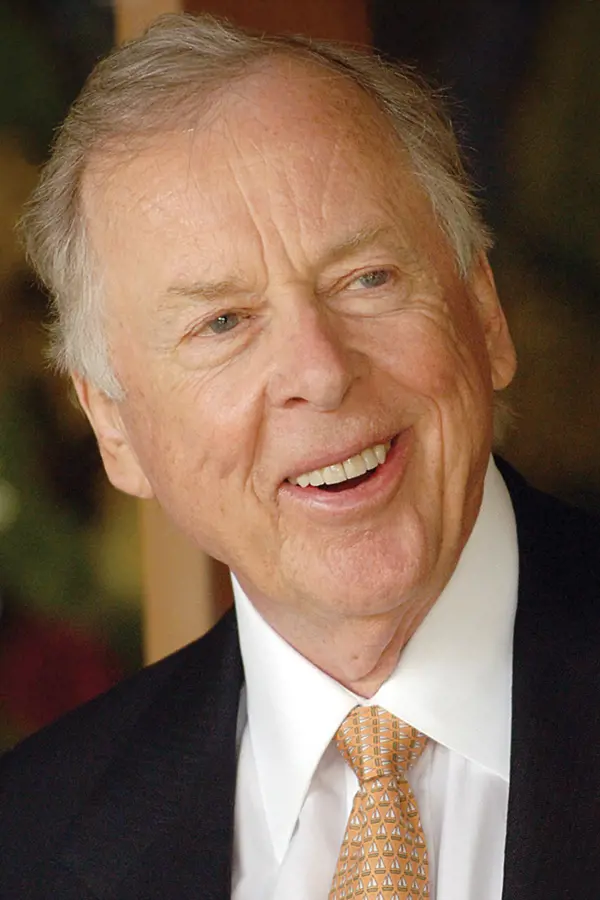 USI presents a conversation with T. Boone Pickens
The University of Southern Indiana is pleased to present "A Conversation with T. Boone Pickens," legendary entrepreneur and philanthropist, on April 4, 2013. The University also will make a major announcement during the program, which begins at 6:30 p.m. in Carter Hall in the University Center.
No seating is available in Carter Hall, but the public can watch the event in Forums I, II, and III, where it will be streamed live.
An oil and gas entrepreneur who has become the nation's most effective energy expert, T. Boone Pickens is on a mission to enhance U.S. energy policies to lessen the nation's dependence on OPEC oil - a reliance he views as the greatest threat to America's national security and economic well-being.
Truly an American success story, he grew from humble beginnings in Depression-era Holdenville, Oklahoma, to be one of the nation's most successful businessmen, gracing the cover of Time and Fortune magazines, and virtually every other major business publication in America.
He first built and led one of the largest independent natural gas and oil companies. Then, at a time in his life when many of his peers retired to the golf course, he reinvented himself by establishing one of the nation's most successful energy-oriented investment funds.
Pickens is also an innovative, committed philanthropist who has donated nearly $1 billion to charity. His impact on American culture reflects his many interests and passions, including an unyielding belief in the entrepreneurial spirit, the need for alternative fuel development, and prudent stewardship of American lands.
"A Conversation with T. Boone Pickens" is sponsored by the USI College of Business and the USI Foundation.