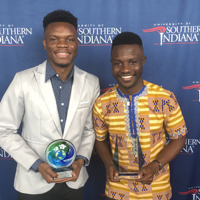 Tshite, Degbe earn honors at International Graduates recognition ceremony
Two international students at the University of Southern Indiana were recognized for their contributions to cultural awareness and their leadership and academic accomplishments at the annual USI International Graduates recognition ceremony on Thursday, April 25.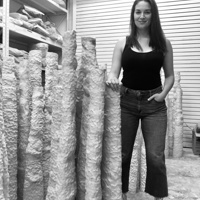 USI alum awarded commission for sculpture commemorating 50th anniversary of USI Foundation
The University of Southern Indiana Foundation has awarded Alexandria Bailey '14 a commission for a new sculpture to be located outside the McCutchan Art Center/Pace Galleries in the Liberal Arts Center on the USI campus.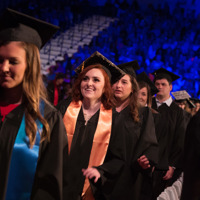 USI to hold spring 2019 Commencement ceremonies inside new Screaming Eagles Arena
The University of Southern Indiana will hold five Spring Commencement ceremonies over two days, Friday, April 26 and Saturday, April 27 inside the Screaming Eagles Arena on the USI campus.