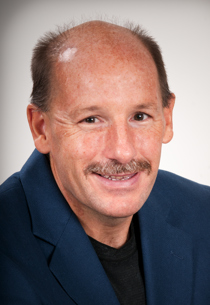 Dr. Stephen Zehr, professor of sociology and interim director of the Master of Liberal Studies program at the University of Southern Indiana, will present "The Place of Villages in Sustainable Development" as part of the USI Center for Communal Studies Lecture Series from 3 to 4 p.m. Tuesday, March 19, in Kleymeyer Hall, located in the lower level of the Liberal Arts Center.
Zehr's presentation draws upon the STEPS Centre Manifesto to discuss the concept of sustainable development, which has been critiqued for its lack of clarity, internal contradictions, and abusive applications.  Rather than rigidly defining the concept, sustainable development becomes open to multiple pathways that attend to the direction, distributional impact, and diversity ("the three D's") of innovations for sustainability.  The "village" (from city to small town) may be the right scale for studies and experimentation of innovative practices.  Zehr's presentation will draw upon the cases of Wiernsheim, Germany (twin city of New Harmony, Indiana) and Copenhagen, Denmark for examples of innovative practice that attend to "the three D's," and that can be used to stimulate innovation in southern Indiana villages.
The Center for Communal Studies promotes the study of historic and contemporary communal groups, intentional communities, and utopias. Established in 1976, the center encourages and facilitates meetings, classes, scholarships, publications, networking and public interest in communal groups past and present, here and abroad.
For more information, contact Dr. Casey Harison, professor of history and director of the Center for Communal Studies, at 812/465-7150.