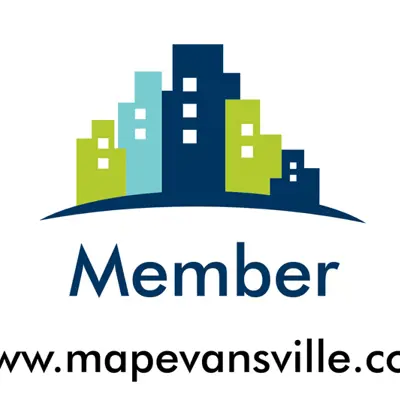 Online assessment project measures inclusivity of Tri-state businesses
A web-based community asset map has been launched through a project initiated by Dr. Amie McKibban, assistant professor of psychology at the University of Southern Indiana. The project titled "Map Evansville" encourages local businesses, organizations and service providers to participate in an assessment questionnaire measuring inclusivity of lesbian, gay, bisexual and transgender (LGBT) customers and employees. The goal is to build and maintain an ongoing online resource of these companies for the LGBT community and their friends and family.
The project received grant support from USI's College of Liberal Arts and Outreach and Engagement. Additional sponsors include Echo Community Health Care Clinic, Lampion Center, Youth Resources, Vanderburgh Community Foundation, Tri-State Alliance, Tri-State Safe Zone Initiative, the USI Center for Social Justice Education, and Gender Warriors.
"Despite many positive changes in recent years, Americans who identify as LGBT continue to face discrimination in most public sectors and have less access to resources and protections," said McKibban. "As a result they have higher rates of mental and physical health difficulties, especially LGBT youth. Studies are beginning to show that inclusive policies decrease rates of mental and physical health visits and that the level of support LGBT individuals perceive greatly reduces such risks."
Those included in the directory will receive a sticker that can be displayed at the business or organization. "We hope that finding a way to increase the visibility of a supportive community will help create a healthier community overall in the Evansville and surrounding area," said McKibban. "Together, we can make a difference in the lives of our friends and family."
McKibban and project assistant, Crystal Steltenpohl , 2011 USI graduate, have sent invitations to many area businesses. However, an invitation is not required to participate. "Any business, organization or group that provides services in Evansville and the surrounding area may choose to participate in this project," said McKibban. Even franchises or branches under a corporate umbrella can contribute. Multiple locations under the same company name will be considered individually.
Businesses scoring low on inclusivity won't necessarily be left out of the directory. Follow up interviews by McKibban and her team will be conducted and those who desire to be more inclusive will receive information and resources to assist them.
"There's nothing necessarily unique about being LGBT inclusive," said McKibban. "It's actually about meeting the needs of the people you serve, and there is a community that happens to be part of that diversity. It really is as simple as that; it's a business 101 concept."
For more information, visit www.mapevansville.com , contact Dr. Amie McKibban at armckibban@usi.edu or 812-465-1222, or follow on Twitter #MapEvansville.