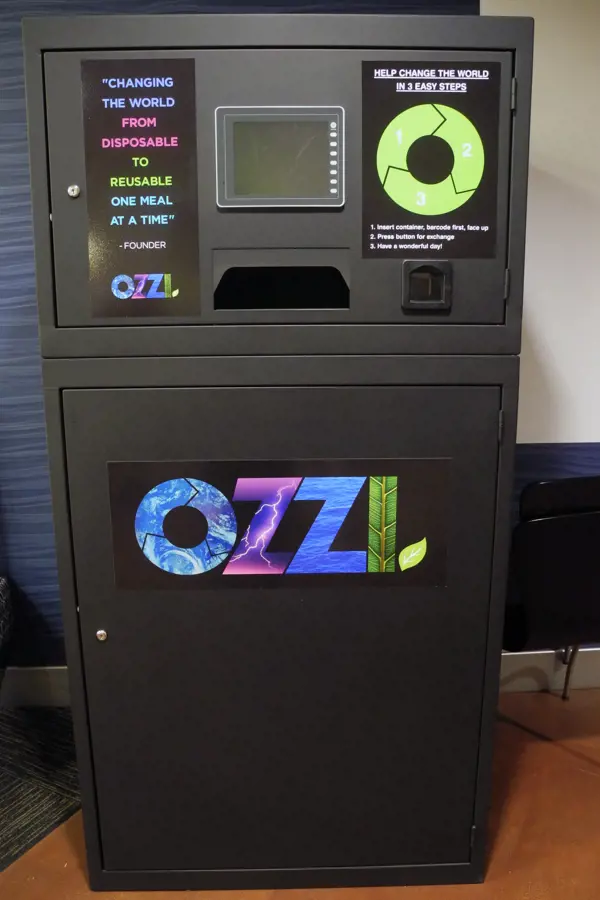 Sodexo carryout containers go green
USI Food Services is rolling out a new environmentally friendly carryout container called Preserve 2 Go, which is manufactured locally at Berry Plastics. The Loft dining hall averages over 4,000 containers given out per week, which are then discarded creating a large amount of waste. Replacing the old containers with new post-consumer recyclable containers will reduce landfill waste and decrease the cost of hauling away trash.
The reusable containers are collected at two OZZI System machines in the University Center, where they will be picked up, cleaned and sanitized, and can be reused up to 300 times. "We need to be good corporate citizens," said Robert Fruit, Sodexo executive chef, "and good corporate citizens take care of the environment in the communities where they operate."
Students who have a meal plan or Munch Money will receive their first container for free. Faculty and staff also will receive a free container, which is loaded on their USI ID card. Students who don't have a balance on their card can add money to their card in order to receive an enrichment to cover the container.
Beginning today, Monday, November 2, when a to go order is placed at one of the food stations in The Loft,  a green Preserve 2 Go container will be provided. When checking out, the cashier will scan ID cards to redeem the free container.
After eating, the container will be brought to one of the two OZZI System locations, one at the first floor entrance of University Center West and the other by the tray return in The Loft on the second floor.
How to use the OZZI System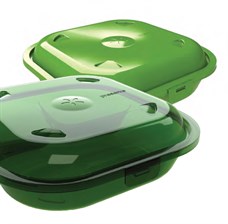 The container, which has a barcode on the bottom will be scanned, barcode facing up, into the OZZI System, and a prompt will appear on the touchscreen to dispense a token. The token should be treated as cash, and when the next meal is placed in the container, the token will be given to the cashier during checkout. If the token is lost, the container may be purchased at cost for $4.50. Fruit said they are hoping to implement a scan card system by the end of the school year to eliminate the need for tokens.
Currently, the Preserve 2 Go containers are only being used in The Loft, but Fruit says they may look at other areas in the future. The savings generated by using the recyclable containers will pay for the OZZI System machines in less than two years, but the positive impact on the environment will be immediate. 
For more information contact Robert Fruit at Rdfruit@usi.edu.