Dr. Nicholas LaRowe kicks off Liberal Arts Faculty Colloquia
Dr. Nicholas LaRowe kicks off Liberal Arts Faculty Colloquia
9/7/2016 |
University Communications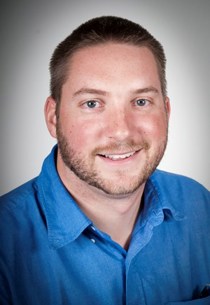 Dr. Nicholas LaRowe, University of Southern Indiana associate professor of political science and public administration and pre-law program coordinator, will present "Open Floodgates? Independent Spending in State Supreme Court Elections After Citizens United," based on his research on the effects of the Supreme Court's Citizens United ruling. The lecture will take place at 3 p.m. Friday, September 23 in Kleymeyer Hall located in the lower level of the Liberal Arts Center and is free and open to the public.
With 2016 being a presidential election year, the outcome of the effect of Citizens United v. FEC is especially important. Thus, LaRowe will explore the impact of the Supreme Court's Citizens United ruling on independent spending in judicial elections, in particular the activities of corporations and unions. He will discuss the implications of research indicating that spending overall has continued to increase while unions have taken advantage of the ruling and business groups appear to have not increased. This presentation is the first in the 2016-17 College of Liberal Arts Faculty Colloquia Series, individual public lectures featuring current faculty research.
For more information, contact Dr. Shannon Pritchard, assistant professor of art history, at 812-465-1023 or snpritchar@usi.edu.