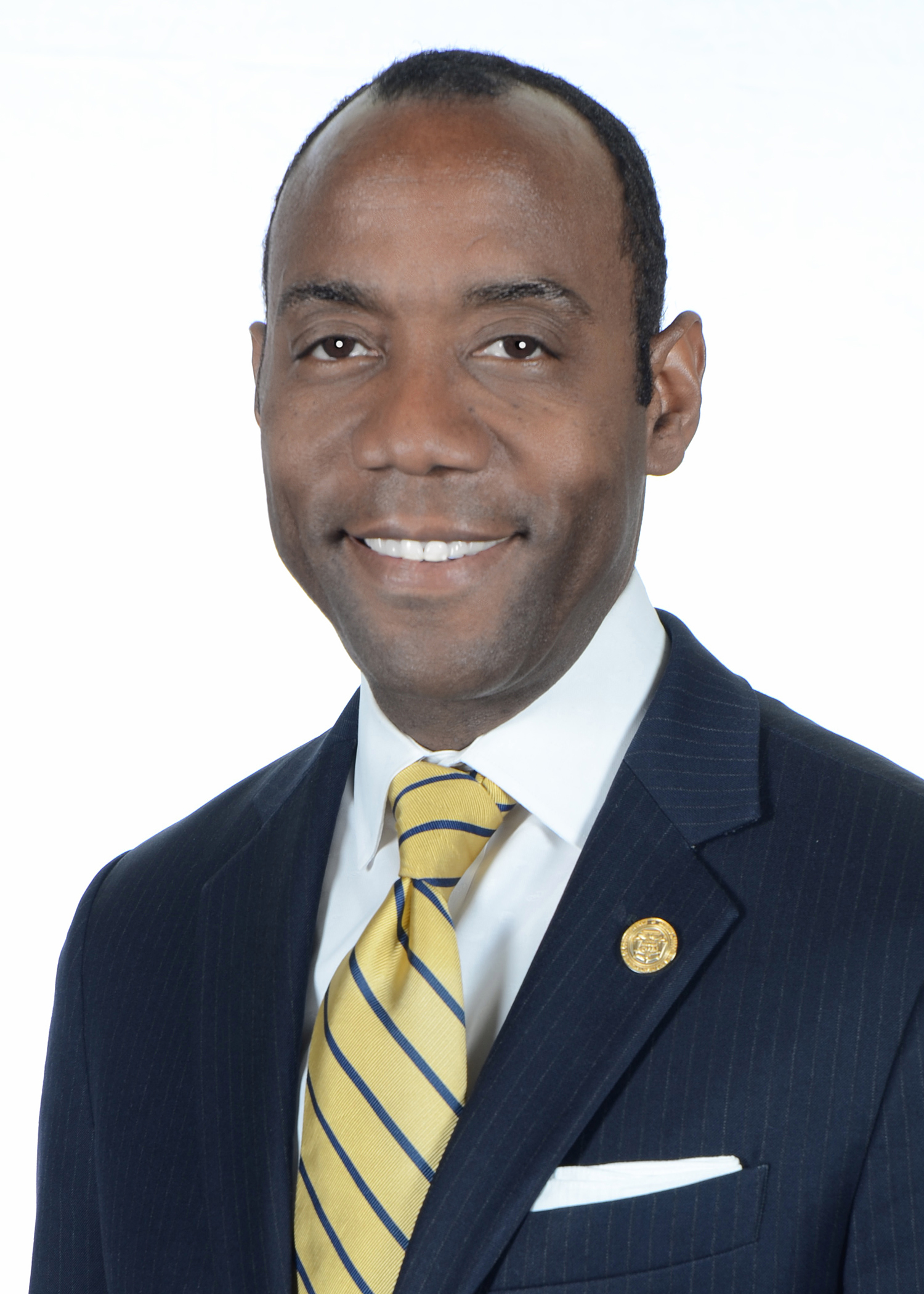 NAACP president and CEO to keynote USI's Martin Luther King, Jr. Luncheon
Cornell William Brooks, president and CEO of the National Association for the Advancement of Colored People (NAACP), will be the keynote presenter at the University of Southern Indiana's annual Dr. Martin Luther King, Jr. Memorial Luncheon at 11 a.m. Monday, January 16, 2017, in Carter Hall.
As president of the NAACP, Brooks serves as the leader of the nation's oldest and largest civil rights organization. Prior to joining the NAACP in 2014, he served as president of the New Jersey Institute of Social Justice, the executive director of the Fair Housing Council of Greater Washington, senior counsel for the Federal Communications Commission, and as a trial attorney for the Department of Justice.
Brooks received a bachelor's degree in political science from Jackson State University, a Master of Divinity degree from Boston University and a doctorate in law from the Yale Law School, where he served as senior editor of the Yale Law Journal. He is an ordained minister in the African Methodist Episcopal Church.
This event is sponsored by the USI Foundation and the USI Multicultural Center, and also will include entertainment by student and community groups.
"2017 will mark 60 years from when Dr. Martin Luther King, Jr. began to collaborate with the NAACP on civil rights campaigns," said Pam Hopson, director of the USI Multicultural Center. "It is our desire that this luncheon continues to inspire solutions on how we protect our rights in our community, state and country."
Tickets are available now and may be purchased online or at the USI Multicultural Center, located at Room 1224 in University Center East. Tickets are $5 for USI students, $10 for USI employees and $15 for the general public. Call 812-465-7188 or visit USI.edu/mcc for more information.