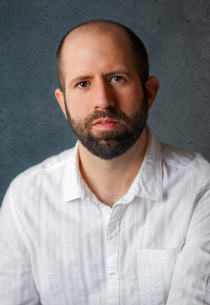 The University of Southern Indiana will hold a Commencement ceremony for undergraduate students in the Pott College of Science, Engineering, and Education at 9 a.m. Saturday, April 29 in the Physical Activities Center (PAC) on the USI campus.
Dr. Hans R. Schneider '01 is the speaker for the 2017 Pott College of Science, Engineering, and Education Commencement ceremony. Schneider is the senior project manager for Bartlett Cocke General Contractors' Austin Self-Perform and Warranty Division.
A graduate of USI, Schneider completed his bachelor's degree in civil engineering technology in 2001 and his master's degree in construction management from Texas A&M in 2002. In addition to his master's degree, he also received a certificate in facilities management from the Center for Leadership and Management in the Design and Construction Industry at Texas A&M in 2001.
In 2012, he completed a Fulbright grant at Lviv Polytechnic National University in Ukraine, where he worked with the Department of Restoration and Rehabilitation of Historical Complexes at the College of Architecture. The work was the basis for his dissertation for his doctorate in Urban and Regional Science at the College of Architecture at Texas A&M University in 2013.
Schneider has over 14 years of international project management experience in construction, historic preservation and engineering. Throughout his career, he has managed over $250 million worth of construction projects in the greater Austin area. He currently oversees multiple projects including the Austin Community College Rio Grande Campus Renovation, Thrall High School, Rancho Sienna Elementary School and Newton Collins Elementary.
He has held various positions throughout his career including civil engineer, project engineer, site manager, project manager and senior project manager on a wide range of new and renovation projects including educational and military facilities, power production, infrastructure, industrial wastewater and manufacturing, along with residential, commercial and industrial site development. His work includes numerous projects, publications and presentations throughout North America and Europe including the United States, Germany, Ukraine, Belarus and Poland.
Also at the Pott College of Science, Engineering, and Education ceremony, Evan K. Stieler will receive the President's Medal, the highest honor the University presents to a graduate. Stieler is graduating summa cum laude with a bachelor's degree in biology, has served as a member of the USI Board of Trustees and plans to complete a Master of Business Administration degree while attending medical school to study orthopedic medicine.
Guests of the graduates will require a ticket to attend the ceremony. A reception for the graduates and their friends and families will follow the ceremony and will be held in University Center East.
Three other colleges at USI will conduct ceremonies on April 29 according to this schedule:
College of Nursing and Health Professions, noon
Romain College of Business and Outreach and Engagement, 3 p.m.
College of Liberal Arts, 6 p.m.
A commencement ceremony for graduate students will be held at 6:30 p.m. on Friday, April 28 in the PAC.
Live video of each ceremony will be streamed in University Center East Conference Center (Rooms 2217-2220). The ceremonies also may be viewed online at USI.edu/live-stream.