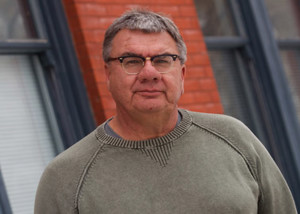 The University of Southern Indiana Master of Public Administration (MPA) Program and the MPA Society will host a presentation from Drew Klacik, senior policy analyst at the Indiana University Public Policy Institute, at 5 p.m. Thursday, September 28, in Kleymeyer Hall located in the Liberal Arts Center on the USI campus. Klacik's presentation, "Thriving Communities, Thriving State," is free and open to the public.
Klacik joined the IU Public Policy Institute in 2002, and focuses on economic development, state and local taxation, and affordable housing and neighborhood development policy. Prior to joining the Institute, he previously worked for the city of Indianapolis, where he was part of the economic development team that helped transform downtown Indianapolis.
Klacik earned a bachelor's degree from Purdue University and a master's degree in urban and regional planning from Ball State University.
This presentation is the first event in the 2017-18 MPA Speaker Series, a series of presentations sponsored by the MPA Program and the MPA Society. For more information, contact Dr. Matt Hanka, MPA program director, at 812-461-5204 or mjhanka@usi.edu.