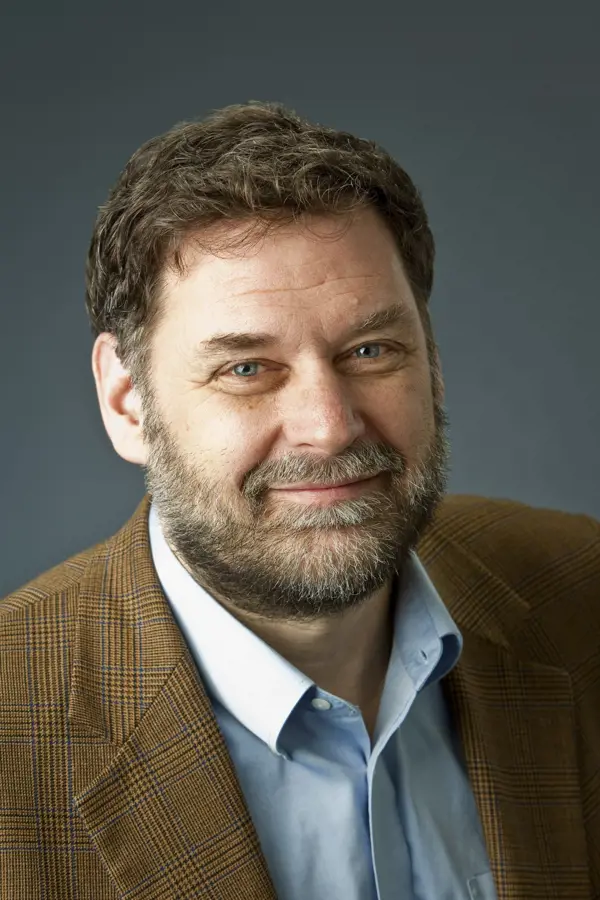 USI partners with national aging expert to develop multi-generational community housing model
The University of Southern Indiana and the USI Foundation are partnering with Dr. Bill Thomas, a nationally-renowned expert on aging, with support from AARP and AARP Indiana, on a year-long pilot project aimed at creating a cultural transformation related to aging in community. The MAGIC Project will create a Multi-Ability, multi-Generational, Inclusive Community (MAGIC) housing model for both students and older adults.
The pilot project uses participatory design to include campus and community partners and will kick off with design and construction of a USI MAGIC Model House, a demonstration home that will showcase accessibility, smart-home connectivity and innovative modular, prefabricated construction developed by Thomas' new Minka project. Minkas are intended by Thomas to create an affordable housing platform that can be adapted to meet the needs of people of different ages and abilities.
Thomas' compact Minka dwellings are designed to maximize independence and well-being through the application of smart-home technology integrated with community and home based supports and a minimalist ethos. The pilot MAGIC Model House, which will be located on or near the USI campus, will serve as an educational environment to drive innovation for future design, functionality and connectivity of similar units that would be used to build MAGIC housing.
"USI has been a leader in interdisciplinary healthcare strategies for a number of years," said Dr. Ann White, dean of USI's College of Nursing and Health Professions. "We are excited about the possibilities of this unique pilot project that will bring nursing and health professions together with other disciplines, like social work and engineering, while incorporating research outcomes, in an effort to change the way we look at aging in our society." 
Additionally, Thomas and his team plan to work with USI faculty, students and community partners, including Indiana AARP, local for-profit and non-profit organizations and volunteers, to develop a model framework for building multi-generational, inclusive communities. The concept for a pod-type MAGIC community could be implemented on a university campus, or in a community setting. While the specifics of what such an arrangement might look like are only beginning to be considered, Thomas envisions a community where students from a variety of disciplines work, live and study in close proximity with older adults, with a focus on fostering what Thomas calls "independence together" through social engagement, healthy eating and physical activity.
"We are fascinated by this extraordinary institution of public learning and this extraordinary community," said Thomas. "As I've traveled the world, I've rarely seen its equal in terms of university and community working together in partnership. We are looking forward to an intensive, creative collaboration, which I believe is going to lead USI into a leadership position in the area of bringing younger people and older people back together at the heart of our communities and our society. The passion, foresight, hard work and diligence of this University's founders have given us this opportunity to explore the future together."
Thomas and his team will work closely with USI faculty, students and administrators as the project moves forward. Thomas intends to make regular visits to the University during the spring semester where he will be directly involved in the process.
The USI pilot project is being funded by the University, the USI Foundation and AARP, which has worked with Thomas previously on projects related to its Disrupt Aging initiative.
Thomas first came to the USI campus as part of the University's Mid-America Institute on Aging and Wellness conference in 2011. He returned as the keynote speaker for the conference in 2017. Over this time, his relationship with the University has grown. White said Thomas was particularly taken by the culture of the University and wanted to find a way to bring the message of his ChangingAging Tour to the campus and the community. Thomas and his team presented two live performances at USI's Performance Center in November during a day-long event. Talks with key University administrators continued, culminating in the current partnership and pilot project.