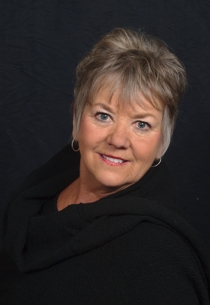 The University of Southern Indiana will hold a Commencement ceremony for undergraduate students in the College of Nursing and Health Professions at 6 p.m. Saturday, April 28 in the Physical Activities Center (PAC) on the USI campus.
Kimberly J. Harper '87 '13 is the 2018 Commencement speaker for the College of Nursing and Health Professions. She received a diploma in nursing from Deaconess Hospital School of Nursing in 1976. In 1987, she earned her first degree from USI, a bachelor's degree in nursing, and in 2013, a bachelor's degree in health administration. She also received a master's degree from Indiana Wesleyan University in 1991. 
Currently, Harper is the chief executive officer at the Indiana Center for Nursing in Indianapolis. She is responsible for the overall direction of the activities related to the creation and ongoing growth of the state-wide Indiana Center for Nursing. She also has a certification as a public information officer with the U.S. Department of Homeland Security, and she completed a fellowship for communication of public policy with America's Essential Hospitals.
Prior to working for the Indiana Center for Nursing, Harper worked for Indiana University for nearly 30 years. Most of that time was with Indiana University Medical Center where she was in several administrative roles. In 2001, she became the vice president of Wishard Health Services (now Eskenazi Health) an Indiana University partner.
Harper's personal engagement and leadership extend internationally with Sigma Theta Tau, the Global Nursing Exchange and the International Council of Nursing, where she has become a frequent international speaker. Nationally, she serves on many boards and coalitions in the health industry, and currently serves as the board chair-elect for the National Nurses on Boards Coalition where she will become board chair July 1.
In 2017, Harper was named the USI Distinguished Nursing Alumni Award recipient and the Indiana State Nurses Association winner of the Excellence in Professional Practice Award. She and her husband, Bob, live in Indianapolis. They have two children and three grandchildren.
Guests of graduates participating in the College of Nursing and Health Professions ceremony will need tickets. A reception for the graduates and their friends and families will follow the ceremony and will be held in University Center East.
Three other colleges at USI will conduct ceremonies on Saturday, April 28 according to this schedule:
Romain College of Business, 9 a.m.
College of Liberal Arts, noon
Pott College of Science, Engineering, and Education, 3 p.m.
A commencement ceremony for graduate students will be held at 6:30 p.m. Friday, April 27.
Live video of each ceremony will be streamed in University Center East Conference Center (Rooms 2217-2220). The ceremonies also may be viewed online at USI.edu/live-stream.