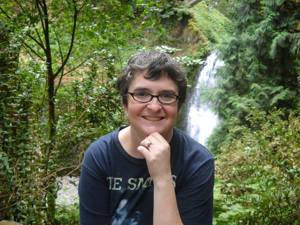 Most people know Angie O'Nan as the person behind USI Today, an empathetic person who is quick to offer support, serve as a mentor and a former member of the Prince Fan Club, which included a fan magazine and an exclusive spot on the pen pal list. "I distinctly remember what my pen pal listing said," said O'Nan with a smile. "Insatiable Prince fan seeking pen pals from around the world."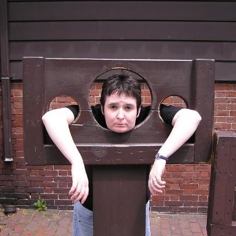 A restless spirit, who follows both her heart and her curious mind, Angie O'Nan thrives when she has a big goal to work towards, whether it's being a non-traditional student or an entrepreneur. As an art student, she dabbled all over the major before finding inspiration in art history. "What drew me in were the stories behind the paintings. You learn about the social climate of the time, and see how it's reflected in the art work," said O'Nan. As an entrepreneur, she has owned two online businesses.
But there is more to O'Nan than her insatiable love for Prince, appreciation for art and love of stories. As she prepares to move on to her next adventure, there's no better time than the present to find out more about the queen of USI Today's "Getting to Know You" stories. Let's get to know Angie O'Nan!
Your job with USI Today has changed considerably since you have been at the University. What was your goal when you took over the reins?
"My goal was to make information centralized and easier to find, build connections with the USI community, cast a spotlight on the tremendous faculty and staff we have here, and hopefully entertain the audience in the process."
What has been your favorite feature in USI Today and why?
"That would be the "Getting to Know You" series, because you are really getting an insight into a person's personality. You are learning about them as a person as well as about their role as a member of the University."
If past lives are real, what was yours? 
"I always wished I had a great singing voice and a secret desire to perform for an audience, so I'll say I used to be a jazz singer from the 1930's or 40's. I've also always had a bit of a rebellious nature and a tendency to fight for what I believe in. I also love art, so I'll go with a feminist painter whose controversial paintings were statements to disrupt patriarchy and uncover corruption."
So, you'd be the Hermione Granger of the art world as you smash the patriarchy? Who were your favorite artists?
"Frida Kahlo and Alice Neel. I love the way Alice Neel portrays people. As a study of them psychologically. You can see who they are on the inside. You can see anxiety. Turmoil. Tension."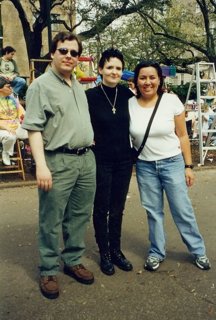 As a former goth, you can relate to her paintings?
"Well, as a former goth, I always have a little storm brewing on the inside."
If you could join any past or current music group, which would it be?
"The Cure. I still have a little goth girl living inside me from my high school days."
If someone narrated your life, who would that be?
"If he hadn't left so soon, I'd pick Prince. If I can't choose Prince then someone with a lovely English accent will do."
Like Angela Lansbury or Anthony Hopkins?
"No, more like Jarvis Cocker, from the band, Pulp."
What's on your playlist?
"It depends. If I'm at work and writing, I usually put on the sound of rain. Other times I listen to sad and melancholy Billie Holiday (the goth of the 30's and 40's) to the Beatles. I find some of their little-known songs to be quirky and charming, like "Your Mother Should Know."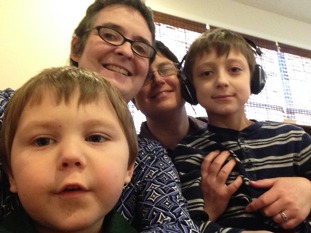 What topic could you spend hours talking about?
"Making handmade soap and body products. It's recently become a passion of mine. My partner and I opened an online soap shop: www.PeppyLittleSoapShop and I absolutely love creating new designs and experimenting with scents."
What is one goal you plan to accomplish in your life time?
"I would love to open my own brick and mortar soap shop."
What's something you think everyone should do at least once in their lives?
"Take a big risk and follow your heart. You might fail, but you learn from failure. Don't spend your whole life wondering 'What if…' Broken hearts, disappointments and unsuccessful projects can all hurt, but you are doing a disservice to yourself to give up. If your heart is saying 'I want this' but your head is saying 'That's too hard, you can't do that,' always go with your heart."
Next week O'Nan will go with her heart as her family moves to Durham, North Carolina, where she will chase a new adventure and a new chapter in her story. With a business plan in her pocket, she plans to make her goal a reality.
All correspondence formerly directed to Angie O'Nan should be sent to USI.Today@usi.edu. Story ideas, faculty and staff achievements and event publicity requests can be submitted using our online forms at https://www.usi.edu/news/send-news-tip. If you'd like to talk to someone in person, you can contact John Farless, director of University Communications, at 812-228-5157 or Ben Luttrull, media relations specialist, at 812-461-5259.