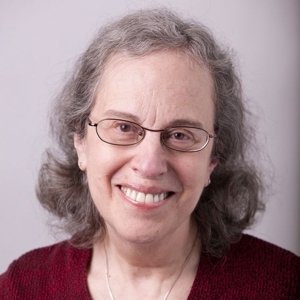 The University of Southern Indiana Political Science, Public Administration and Philosophy Department welcomes Dr. Marjorie Hershey, professor of political science at Indiana University, as she presents at the 2018 Sydney Berger Lecture. The lecture will be held at 5 p.m. Thursday, September 20 in Carter Hall, located in University Center West on the USI campus. Hershey's lecture, "The Majority Minority," is free and open to the public.
Hershey's talk will explore the underrepresentation of women in American politics and how that underrepresentation affects our lives. She asks, "If we elected more women to Congress, executive leadership, and state legislatures, would we have different types of policies? A different political tone? Less partisanship- or more?"
Hershey, an IU faculty member since 1974, is the author of three books among other works. Her awards and honors include the IU School of Continuing Studies' Award for Teaching Excellence, the College of Arts and Sciences Trustees' Teaching Award (four times) and the Amoco Foundation Award for Distinguished Teaching.
The Berger Lecture is presented each year by the USI College of Liberal Arts in honor of Sydney Berger, one of Evansville's most respected attorneys who worked with local civil rights organizations and served as an instructor at USI for nearly two decades. Each year, a guest lecturer presents on the theme of civil rights or civil liberties, celebrating the values Berger cherished.
Questions about the presentation can be directed to Dr. Trent Engbers, associate professor of political science and director of the Master of Public Administration Program, at 812-465-1130 or taengbers@usi.edu.